Directors of CEWARN and Institute of Peace and Security Studies (IPSS) discuss partnership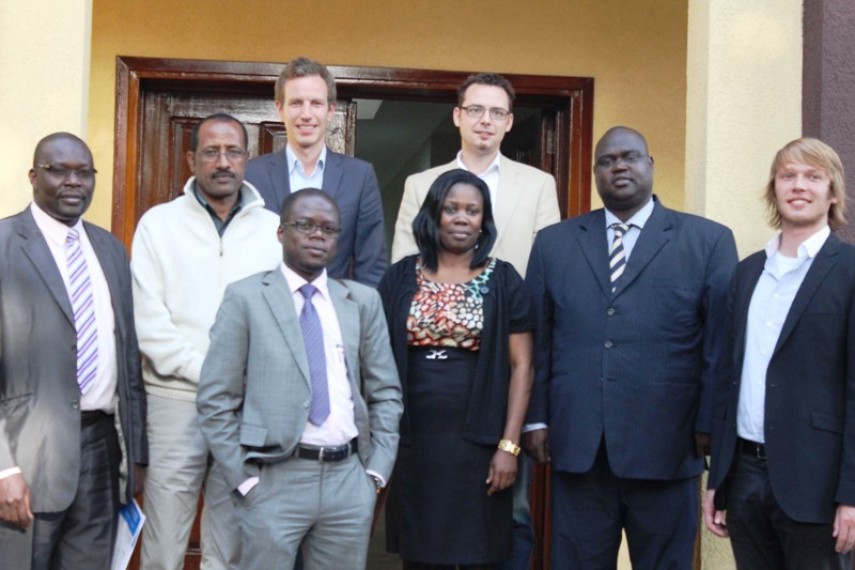 CEWARN Director Mr. Richard Barno held a meeting with the Director of the Addis Ababa-based Institute of Peace and Security Studies (IPSS) Mr, Kidane Kiros on January 23, 2015 in Ababa on an ongoing partnership between the two organisations to launch a desktop research on Conflict Prevention, Management and Resolution (CPMR) in South Sudan.
 CEWARN and GIZ are partnering with IPSS to make the study widely available. The desktop research on CPMR in South Sudan is an action-oriented research activity initiated by IPSS in October 2011 in collaboration with the South Sudan Peace and Reconciliation Commission (SSPRC).
The desktop research is intended to inform future CPMR activities in South Sudan and is organized in five phases. The first phase of the study is targeted towards setting up a comprehensive conflict-mapping database on South Sudan that is user-friendly and accessible to the Government of South Sudan, researchersand other regional and continental partners.
The subsequent phases of the project include developing an inventory of ongoing CPMR activities; as well as the development of a framework that facilitates coordination and documentation of interventions as well as monitoring and evaluation.
The final phase of the research project focuses on developing paradigms, policies, and approaches for national CPMR intervention through documented lessons, which can also be replicated in other countries. The desktop research has now been finalized and is being published.