IGAD Communications team convenes on improving IGAD communications and institutional visibility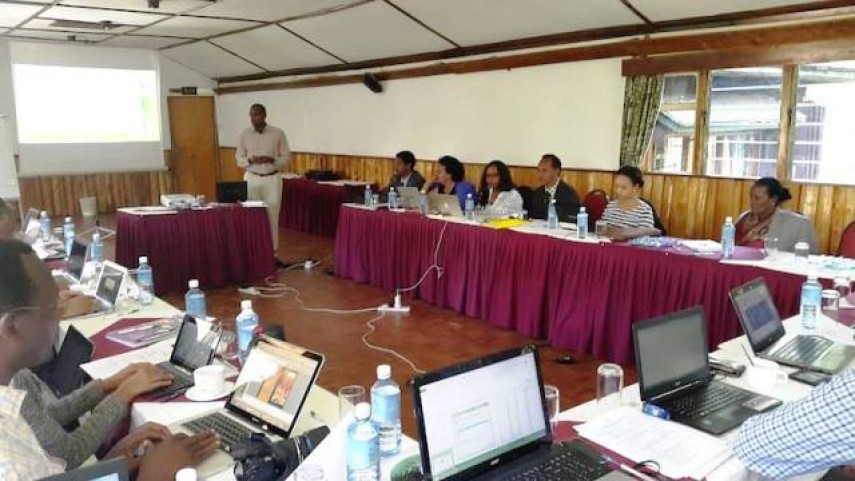 The IGAD communications team convened to review the IGAD Corporate Communications Strategy and to develop action plans with the aim of making IGAD Communications more effective and enhancing IGAD's visibility on 8-11 June 2015 in Nanyuki, Kenya.
The meeting brought together communications team members from the IGAD Secretariat in Djibouti and specialized offices including CEWARN; IGAD Centre for Pastoral Areas and Livestock Development (ICPALD); IGAD Climate Prediction and Application Center (ICPAC); IGAD Security Sector Programme (ISSP) as well as the Office of the IGAD Special Envoys for South Sudan (OSSES).
The team appraised the IGAD corporate communication strategy and identified areas for improvement. The team also appraised a guideline developed to ensure a standardized usage of IGAD's visual identity across the institution's units.
Furthermore, the team identified and devised plans around upcoming opportunities for publicity such as IGAD's 30th anniversary in January 2016. Other key themes of discussion were on how to devise innovative ways of attracting sufficient funds for communications activities; effective utilization of technology for internal and external communications as well the need to undertake regular audience surveys to obtain feedback from external stakeholders.