The AU Peace and Security Council convenes, passes decisions on Situation in South Sudan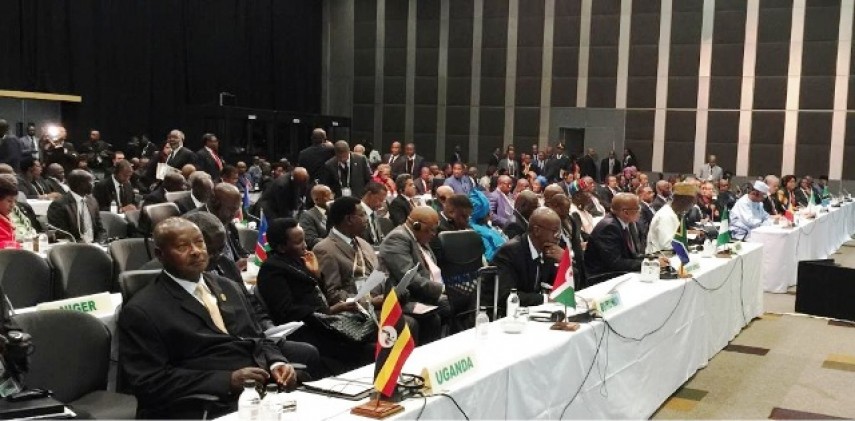 The IGAD Council of Ministers, under the Chairmanship of H.E. Dr. Tedros Adenhom, Foreign Minister of the Federal Democratic Republic of Ethiopia convened on the sidelines of the 25th Meeting of the African Union Assembly of Heads of State and Government in Johannesburg, South Africa, to deliberate on the situation in South Sudan. This follows the adjournment of the Mediation process on 6 March and a consultation with the key negotiators in June 2015.
Key on the Agenda of the Council of Ministers meeting was a progress update from the Chairperson of the Special Envoys, Amb. Seyoum Mesfin; discussion on the overall situation in South Sudan and its regional implication, as well as charting a way forward to re-invigorate the IGAD Mediation process.
In this regard, the council adopted the new Mediation mechanism, known as IGAD PLUS, composed of IGAD and the African Union, and Algeria, Chad, Nigeria, Rwanda, and South Africa. In addition, China, Troika, the EU, the UN, and IPF are also represented in the new formulation.
Consequently, a meeting of the Peace and Security Council of the African Union that convened at Heads of State level on 13 June 2015 launched the African Union High-level Adhoc Committee (AU HLAC) on South Sudan, following which the African side of IGAD PLUS met under the Chairmanship of H.E. Hailemariam Dessalegn, Prime Minister of the Federal Democratic Republic of Ethiopia and current Chair of the IGAD Assembly of Heads of State. Please refer to links for the report and communiqué issued by the AU PSC Meeting.
Photo courtesy: AU Peace and Security Department