CEWARN and ECOWARN analysts deliberate on early warning on violent extremism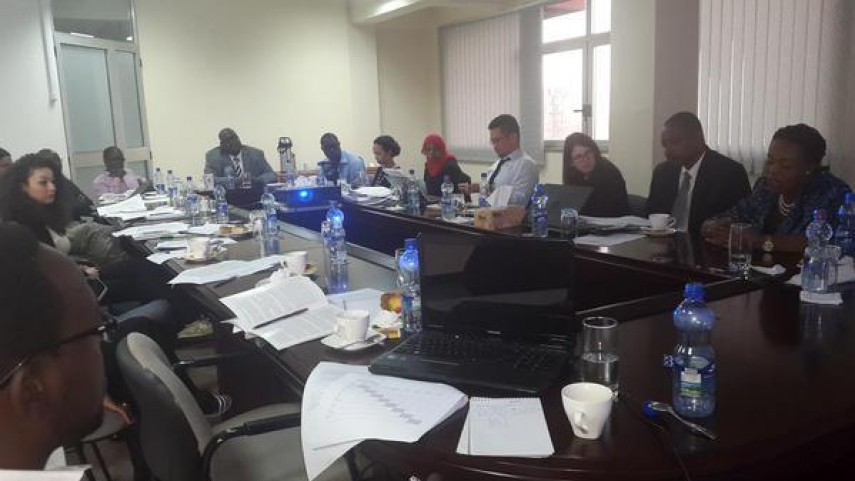 Representatives of IGAD's CEWARN, Economic Community of West African State's Early Warning and Response Network (ECOWARN‬‬‬) and the New York-based Global Center on Cooperative Security held a two day meeting from July 29-30 2015, at the CEWARN Offices on how to effectively undertake early warning and design effective response measures to address the threat of violent extremism and terrorism.
The meeting is informed by current pressing security concerns in the IGAD and ECOWAS regions related to violent extremism and terrorism. The delegates discussed their respective regional experiences and the main features of the threat as experienced by the two regions.
The meeting also looked at existing operational capacities of IGAD and ECOWAS on early warning data collection and analysis. The team of analysts also brainstormed and identified key indicators on violent extremism and terrorism, and deliberated further on how they can be refined and incorporated into the existing early warning indicators.