CEWARN - HIPSIR conduct second round of certificate course in peace building & conflict resolution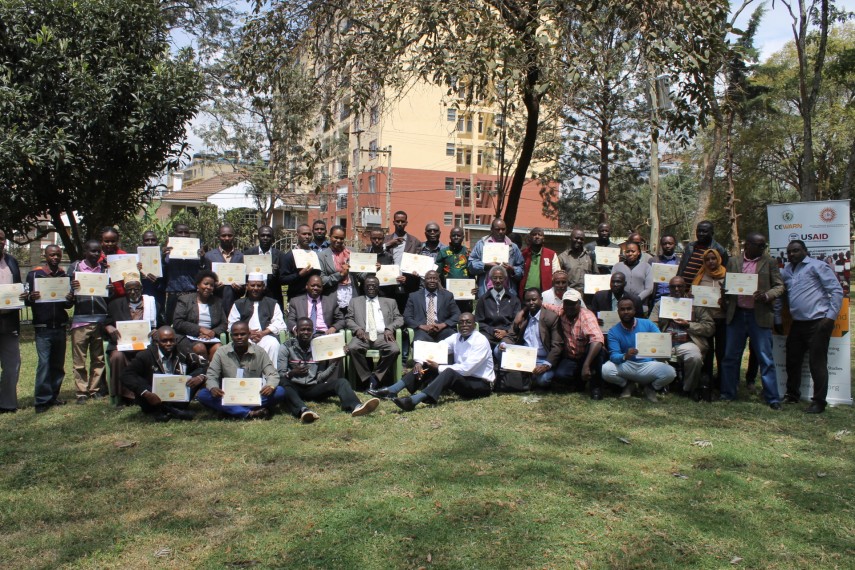 Thirty-three CEWARN local peace facilitators today completed a 10-day certificate course in Peace Studies and Conflict Resolution that was organized by IGAD's Conflict Early Warning and Response Mechanism (CEWARN) in collaboration with the Nairobi-based Hekima Institute of Peace Studies and International Relations (HIPSIR).
The training programme that brought together local peace facilitators from Djibouti, Ethiopia, Kenya, Somalia, South Sudan, Sudan and Uganda was held at the HIPSIR Campus in Nairobi from 22 – 31 August 2016. The certificate course comprised modules on: Breaking cycles of violence, 'Researching our practice and theory of change', Understanding contemporary conflict and violence patterns, Understanding trauma healing as well as African wisdom in the search for Healing and Justice among numerous others.
The pool of trainees will form the CEWARN Facilitator Corps, which is a network of local peace actors that are ready for rapid dispatch by CEWARN to support peace negotiations; communal conflict mapping; participatory development of peace dividend projects; and participatory evaluation and learning around local response projects.
The training was supported by World Bank (through the PASSHA project), GIZ and IGAD's JFA Partners.
Refer to Press release for further details.