CEWARN national experts convene on regional peace and security issues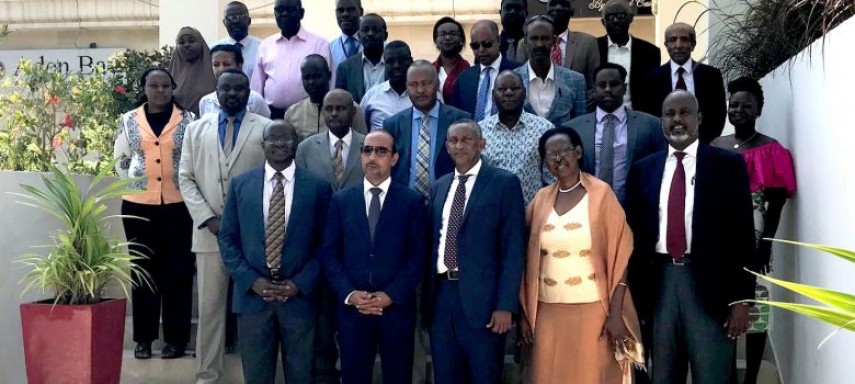 A two-day meeting of CEWARN's Technical Committee on Early Warning and Response (TCEWR) comprising officials from CEWARN's national Conflict Early Warning and Response Units (CEWERUs) and representatives of national civil society organizations kicks off in Djibouti on 24 April 2018. IGAD Member States: Djibouti, Ethiopia, Kenya, Somalia, Sudan, South Sudan and Uganda are represented at the meeting.
The meeting will appraise the progress of implementation of CEWARN's early warning and response operations as expressed in its 2012-2019 Strategy framework that guides the mechanism's operations along five broad thematic sectors of peace and security namely: Social, Economic, Environment, Economy, Governance and Security.
CEWARN has recently developed conflict early warning data collection and related technological tools as well as early warning indicators that enable the mechanism to undertake its work in the IGAD region along the five sectors.
These tools have been under pilot implementation in Somalia, Sudan and Uganda throughout 2017. In the course of the two days, the meeting will tackle concerns like building a robust network-based civil society participation in CEWARN's operations in all Member States. The meeting is also expected to yield consensus on a way forward towards full roll out of these tools in all member states.
Amb. Mohamed Ali Hassan, Secretary General of the Ministry for Foreign Affairs and International Cooperation of Djibouti, Amb (Eng.) Mahboub Maalim, IGAD Executive Secretary and Mr. Camlus Omogo, CEWARN Director presided over the official opening of the meeting.