CEWARN and International Alert hold training on conflict and gender sensitivity for CEWARN networks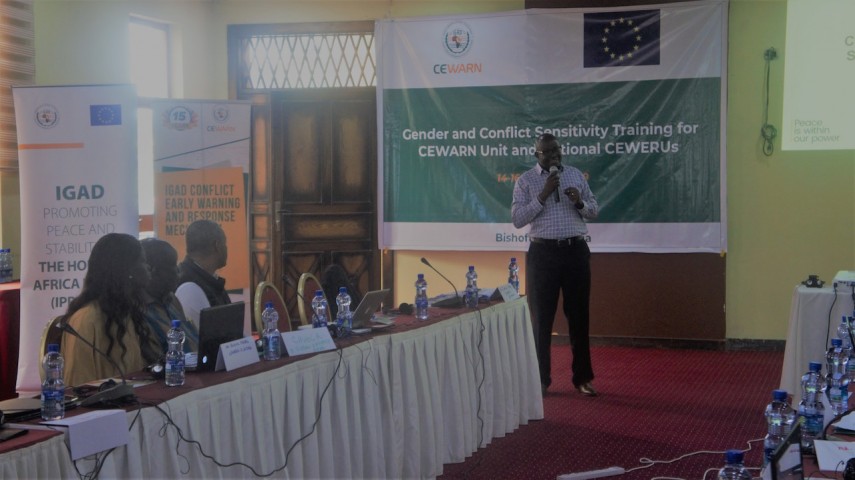 CEWARN in partnership with the UK-based International Alert conducted a training on conflict and gender sensitivity in peace work for officials from CEWARN's national units and the regional office on 14-16 October in Bishoftu, Ethiopia.
The training drew together coordinators and programme officers from CEWARN's national units in Djibouti, Ethiopia, Kenya, Somalia, South Sudan, Sudan and Uganda as well as the CEWARN Unit.
The training programme's scope included: use of conflict, gender analysis and social inclusion models in peace programming as well as integration of conflict and gender sensitivity in all peace interventions. In addition, participants were taken through exercises on the development of gender-relational indicators for their activities, linked to CEWARN's Monitoring, Evaluation, Resolution, and Learning framework.
The training was conceived within the framework of a partnership agreement that was signed between IGAD and International Alert in 2017. International Alert is a peace building organization with a well-established track-record of working the IGAD region.
The European Union provided financial support for this training under the IGAD Promoting Peace and Security in the Horn of Africa Region programme (IPPSHAR).