Community-level peace actors share best practices in prevention and mitigation of pastoral conflicts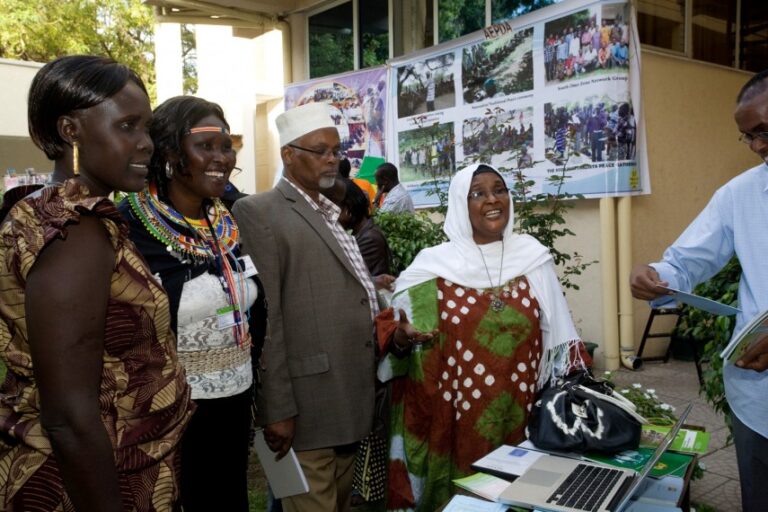 dialogue workshop on best practices in local response strategies organized by the Conflict Early Warning and Response Mechanism (CEWARN) of IGAD in collaboration with Giz-Germany was held from 21-23 February in Hawassa Town, Ethiopia.
The meeting brought together community-level peace actors as well as governmental and non-governmental stakeholders from the cross-border areas of Djibouti, Ethiopia, Kenya, Somalia, Sudan and Uganda that shared their best practices in local response strategies that have proven successful in mitigation and prevention of cross-border pastoral and related conflicts.
During the workshop, provincial administration officials in CEWARN's areas of operation as well as CEWARN local peace committees and civil society organizations from these countries presented and deliberated on selected case-based experiences with the aim of strengthening the capacity of local-level peace actors and enhancing the effectiveness of their interventions.
The President of Southern Nations Nationalities and Peoples Region of Ethiopia Mr. Shiferaw Shegute who opened the workshop highlighted various initiatives being undertaken by the Government of Ethiopia to achieve peace and sustainable development in pastoral areas.
He also stressed the importance of the workshop in terms of informing future interventions in Ethiopia as well as all other countries in the region represented at the workshop. Other senior government officials of participating countries, representatives of partner institutions as well as community-level governmental and non-governmental stakeholders also took part in the dialogue workshop.