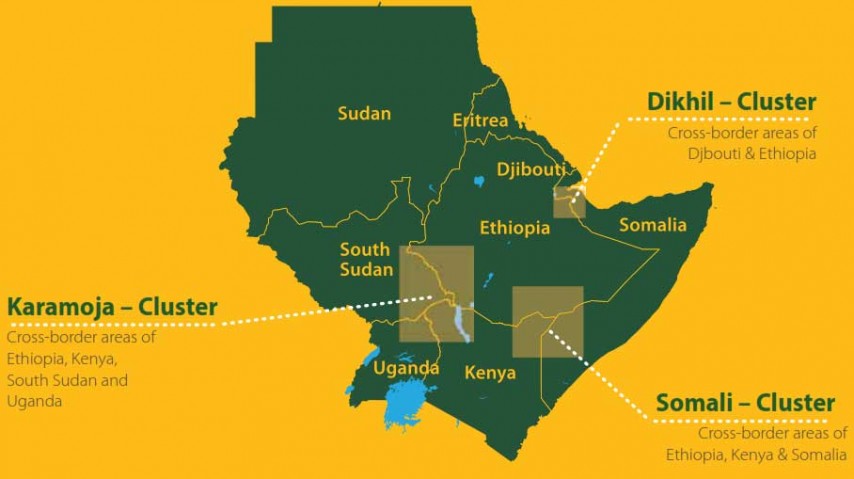 Areas of Operation From 2002 - 2012
Ordinarily, the life span of RRF projects will not exceed one year as these projects are intended to complement long-term development interventions of governments rather than supplanting them.
The RRF may be called up on to prevent, de-escalate or resolve violent conflicts. Its scope covers two main types of intervention
Support to Conflict prevention, Management and resolution (CPMR) projects initiated at the local level. These include Peace dialogues; emergency support to communities affected by conflict; facilitating joint access to resources as well as technical studies and applied research.
Capacity building for peace structures at local, sub-national and national levels.