CEWARN trains early warning experts in effective communications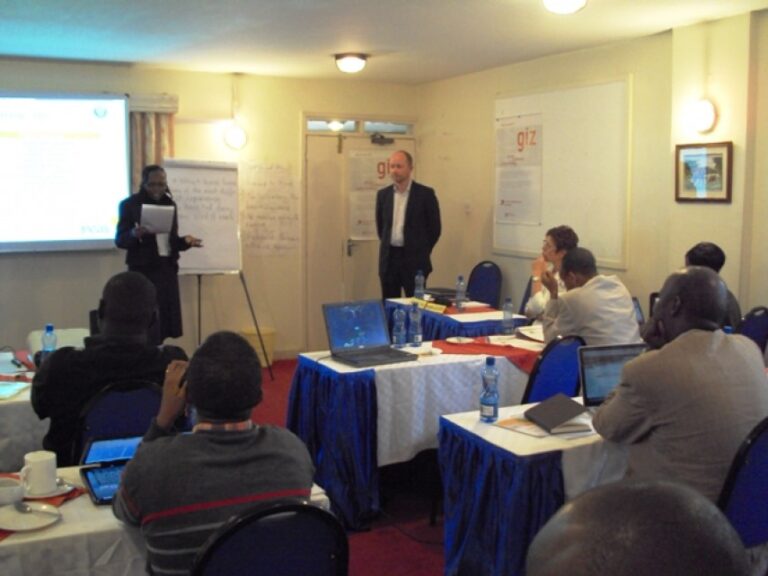 CEWARN in collaboration with Giz-Germany is conducting a four-day report writing skills training for its conflict analysts and members of national Conflict Early Warning and Response Units (CEWERUs) covering themes such as research and report writing methodologies as well as effective communications with decision makers.
In his opening statement of the training which commenced on 27 June in Nairobi, CEWARN Director Dr. Martin Kimani Mbugua stated that the training will be instrumental in  improving the quality of CEWARN's early warning reports and their impact in promoting timely response.
Giz's support to CEWARN in the past includes the development of a comprehensive training manual on Conflict Prevention, Management and Resolution (CPMR) in 2008 as well as related trainings in CPMR and report writing.