CEWARN provides ICT equipment and motorbikes to Local Peace Committees in Ethiopia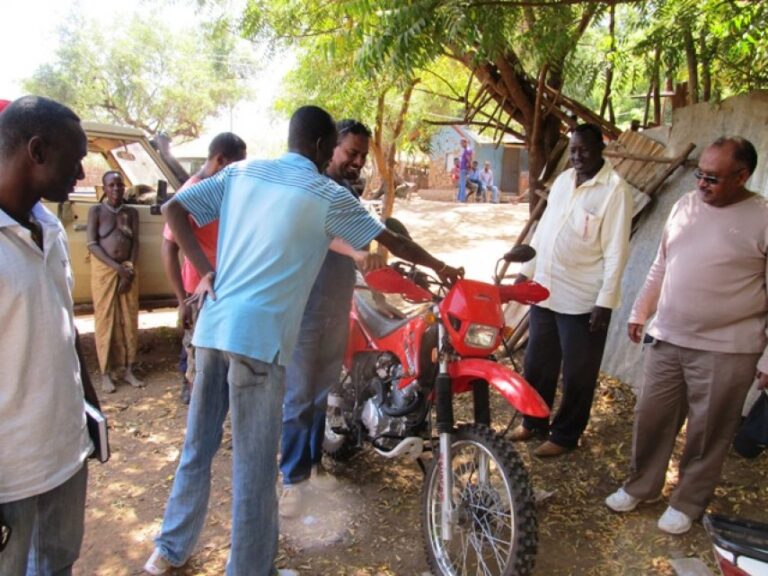 CEWARN through the Rapid Response Fund (RRF) provided laptops and motor bicycles to local peace committees in its areas of reporting in both the Karamoja and Somali Cluster sides of Ethiopia.
The materials were provided to local peace committees in Nyangatom and Dassenech Woredas in the Karamoja Cluster as well as Dire, Miyo, Dire, Regions four and five as well as Yabello woredas in the Somali Cluster. The provisions are aimed at facilitating current efforts by the national Conflict Early Warning and Response Unit (CEWERU) of Ethiopia to revitalize and enhance the Conflict Prevention, Management and Resolution (CPMR) and logistical capacity of Local Peace Committees (LPCs) in both clusters.
Local Peace Committees in these areas deal with logistical challenges on daily basis in terms of obtaining early warning information from remote parts of their areas of reporting as well as communicating the information to their local and national counterparts to elicit response measures. The provisions will thus significantly bridge these gaps and enhance their effectiveness.
Head of the national CEWERU of Ethiopia Mr. Mihreteab Mulugeta provided the materials to administrators of these districts in separate hand-over ceremonies from 30 December -3 January 2012.
The national CEWERU of Ethiopia is undertaking various capacity building measures targeting local peace committees in the country including training in CPMR as well as facilitating linkages and regular interaction with other local partners.