CEWARN hosts a Roundtable on Global Trends shaping Africa's future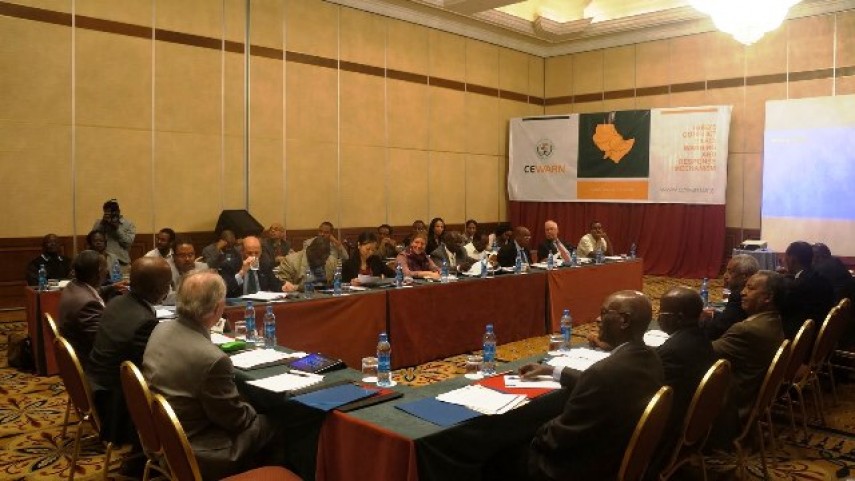 CEWARN organized a roundtable themed Global Trends shaping Africa's future with focus on peace and security at the Sheraton Hotel in Addis Ababa on 9 July 2012.
The roundtable was organized in collaboration with the Atlantic Council, a Washington-based think tank, and was anchored on a presentation of the US National Intelligence Council's Global Trends 2030: Alternative Report.The roundtable drew members of the diplomatic community; researchers and practitioners from the peace and security and relevant fields as well as representatives of development agencies based in Addis Ababa.
 Discussions on the report provoked a lively debate on the implications of global political and socio-economic trends on Africa's future, with particular reference to peace and security. These global mega trends include citizen's empowerment with growing access to information technology; variations in global demographic trends; increased diffusion of power at national and global-levels as well as the growing demands world-wide for energy, water and food.
CEWARN Director Dr. Martin Kimani in his opening statement expressed his belief that interventions by IGAD and other regional bodies engaged in working for promoting peace and security in Africa, should be informed by a
profound understanding of Global trends and their impacts on Africa's future.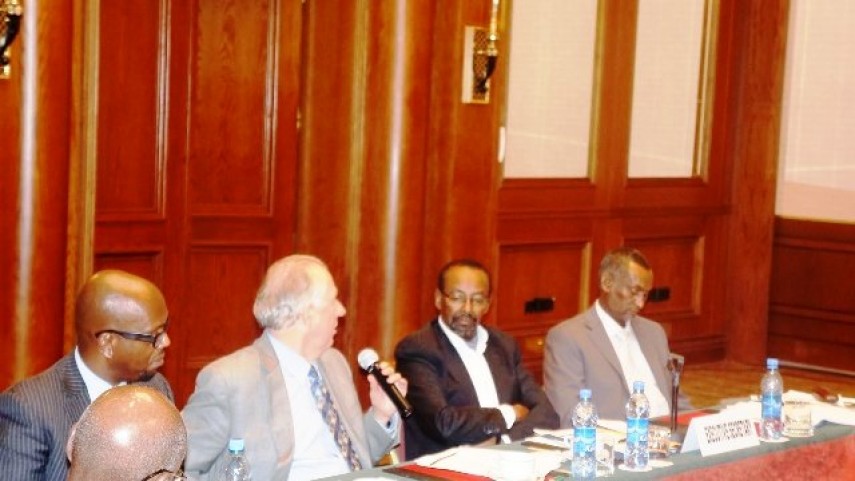 Executive Secretary Eng. Mahboub Maalim on his part reflected on some of the major challenges of the Horn of Africa region such as chronic instability and a growing refugee population as well as continuing vulnerabilities to natural disasters such as drought. Meanwhile, he stated that there are promising trends such as increasingly home-grown and independent decision making processes; internal capacities to manage natural resources and more effective tax-collection systems by governments in the region to support development initiatives.
Director of Strategic Foresight Initiative at the Atlantic Council Mr. Banning Garrett, who presented the Global Trends 2030 Alternative report reacted to the lively debate that followed his presentation by indicating that Individual empowerment is both positive and negative such giving an example of its use by terrorist groups . He also stated that the concept of "state sovereignty" is increasingly diminishing as the world grows more and more interconnected.