CEWARN co-hosts Kwani Litfest 2012: Conversations with Horn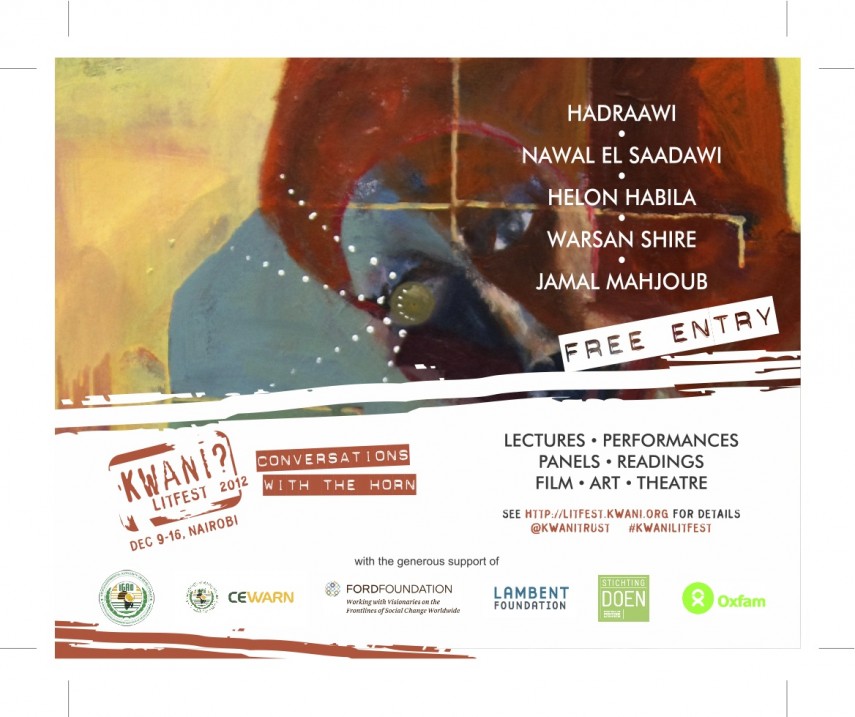 CEWARN partners with Kwani Trust to host the Kwani Literary Arts Festival 2012 themed Conversations with the Horn: Writers, Artists In Exchange. The festival which runs from 9-16 December in Nairobi, will attract renowned writers and artists from around Africa to events that include poetry and book readings, lectures and conversations, film screening, art exhibition and book swap.
In the afternoon of 12 December, CEWARN Director Dr. Martin Kimani will moderate a panel discussion on " Narratives of Peace & Conflict- The place of Arts, Culture & Literature" at Louis Leakey Auditorium, National Museum from 2.30 pm – 8 pm. The session that will also be streamed live via, http://www.ustream.tv/channel/kwani-trust, will explore narratives that drive peace and conflict in the region, and how artista cultural and literary contexts understand and impact these issues.
See full Festival Programme enclosed and visit our facebook page – www.facebook.com/CEWARN for updates.