CEWARN team in consultation with national CEWERUs on implementation of post-2012 regional strategy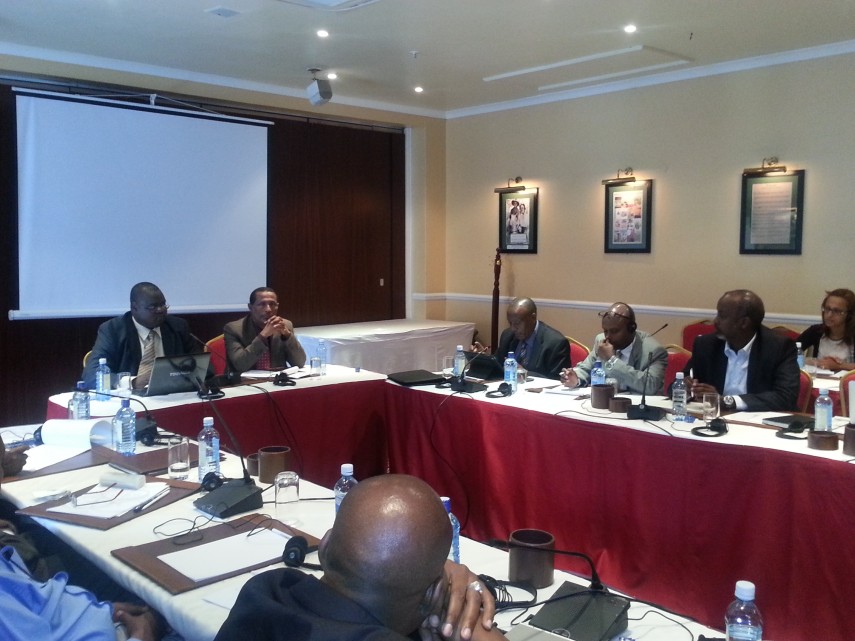 CEWARN team holds informal consultations with national Conflict Early Warning and Response Units of Djibouti, Ethiopia, Kenya, Somalia, Sudan, South Sudan, and Uganda on 3 June in Nairobi on the implementation of post-2012 CEWARN regional strategy.
The meeting formally introduced Mr. Richard Barno as the new Ag. Director of the CEWARN Secretariat in Addis Ababa and exchanged updates on steps undertaken by the national and regional units on the implementation of the post-2012 CEWARN strategy framework.
The consultation noted Kenya's successful General Elections of 4 March 2013 and received a feedback by Kenyan national CEWERU Mr. Samuel K. Maina on support Kenyan Government received from CEWARN on the successful conduct of the elections.
Other meetings coming up this week include a mid-year planning session between CEWARN Unit and national CEWERUs from 4-5 June, a mechanism-wide Monitoring Evaluation workshop 6-7 June and the meeting of the Steering Committee of the Rapid Response Fund (RRF) on 8 June in Nairobi.