IGAD training programme on Peace building and mediation underway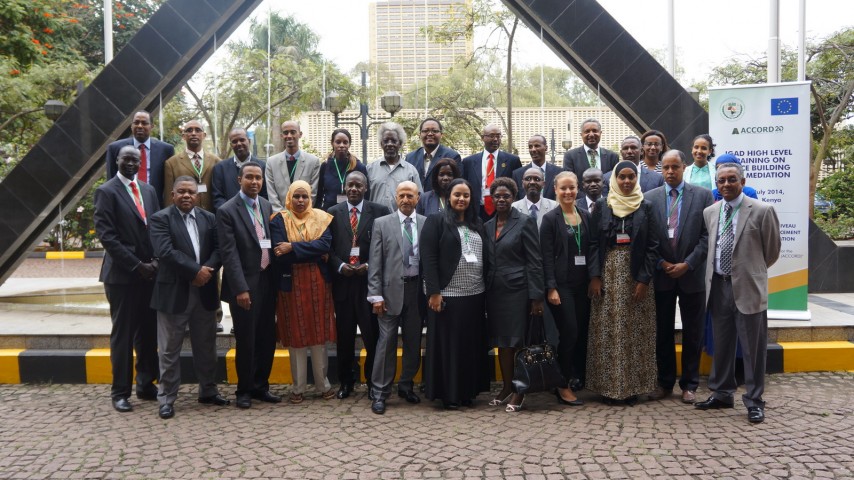 IGAD's Mediation Support Unit (MSU) is conducting a three-day training programme on peace building and mediation for IGAD Member State Officials and representatives of civil society organisations engaged in peace work across Djibouti, Ethopia, Kenya, Somalia, Sudan, South Sudan and Uganda.
 The training programme that began on 7 July 2014 in Nairobi covers a broad spectrum of modules such as basic concepts of mediation; mandate of a mediator; conflict analysis and assessment in the context of mediation processes; and implementation of peace agreements.
The training programme is organised in partnership with the South Africa-based African Center for the Constructive Resolution of Disputes (ACCORD).
The IGAD Executive Secretary Amb.(Eng.) Mahboub Maalim who addressed the training programme indicated that building regional capacity in Mediation and peace building in the IGAD region is urgent in light of the nearly herculean peace and security challenges. He added, IGAD intends to continue to devise various capacity programmes including follow up trainings that are aimed at equipping regional experts to join the ranks of highly skilled mediators across the African continent.