The Government of South Sudan (GRSS) and SPLM/A –IO sign implementation matrix of COH Agreement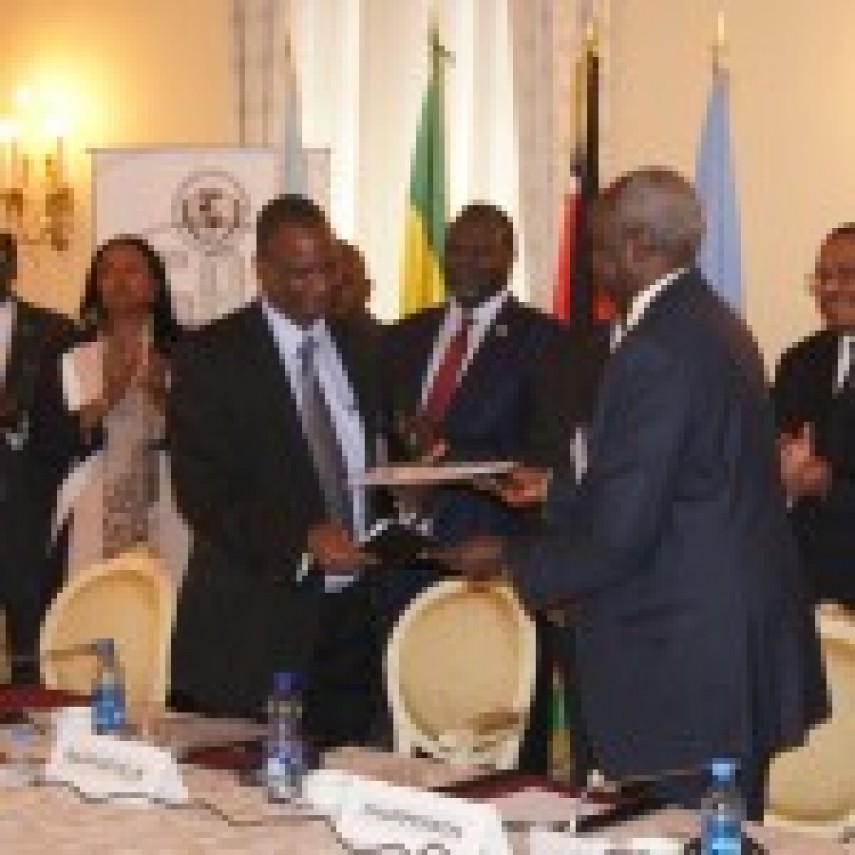 The Government of the Republic of South Sudan (GRSS) and SPLM/A – In Opposition signed the Implementation Matrix of the Cessation of Hostilities Agreement at the recent urgent Summit Meeting of the IGAD Assembly of Heads of State and Government that convened on 25 August 2014 in Addis Ababa, to consider the situation in South Sudan.
 The signing is a key step in operationalizing the Cessation of Hostilities Agreement signed by the two Parties on 23 January 2014. The terms of the matrix include an immediate freeze in position as well as disengagement and separation of GRSS and SPLM/A – IO forces. The IGAD Monitoring and Verification Mechanism (MVM) will provide assistance to these steps and play its verification role.
Meanwhile, the IGAD Special Envoys for South Sudan announced the adjournment of ongoing talks in Addis Ababa from 28 August to 13 September for consultation. The IGAD-led mediation process has entered its eighth month and CEWARN continues to provide technical support to the process.
For more information on the peace process visit http://southsudan.igad.int (the dedicated website of the IGAD-led Mediation Process for South Sudan)
Also Refer to: Communique of 27th extraordinary session of the IGAD Assembly of Heads of State and Government held on 27 August 014 &
Press Release from IGAD Special Envoys on the signing of Implementation Matrix for the Cessation of Hostilities in South Sudan on 27 August 2104