CEWARN - national CEWERUs convene to appraise 2015 plan of activities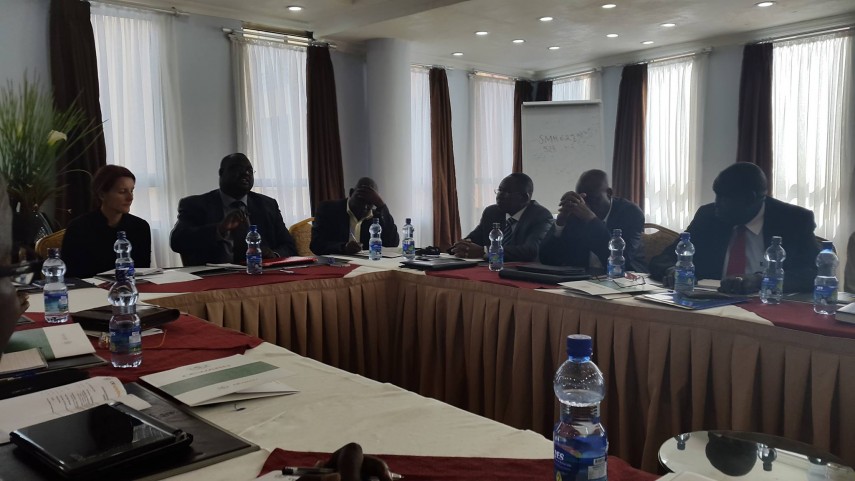 CEWARN Director Mr. Richard Barno and team convened a meeting with coordinators of national CEWERUs from Djibouti, Ethiopia, Kenya, Somalia, Sudan, South Sudan, Uganda as well as a USAID/EA Official on 19 September in Addis Ababa to review and update 2015 plan of activities.
 During the meeting, Mr. Barno outlined key region-wide priorities for 2015 that include reinventing CEWARN's data collection and analysis architecture; adopting new ICT tools; scaling up response initiatives; enhancing mapping and analysis of response initiatives; as well as expansion of local civil society networks and partnerships with specialized institutions.
Some of the plans for 2015 at the national level that were presented by the respective coordinators include a plan by the Somali national CEWERU to build functional collaboration with the Somali National Army (SNA) and African Union Mission in Somalia (AMISOM) and provide them with conflict early warning information.
The South Sudan national CEWERU on the other hand intends to convene a peace conference in Jonglei state for the Greater Upper Nile that is intended to bring together stakeholders from Jonglei, Upper Nile, and Unity States focused on communal peace dialogue and reconciliation. The communal reconciliation conference is also aimed at complementing the IGAD-led political dialogue currently taking place in Bahir Dar city in Ethiopia.