6th Session of IGAD-led Peace talks on South Sudan progresses in Bahir Dar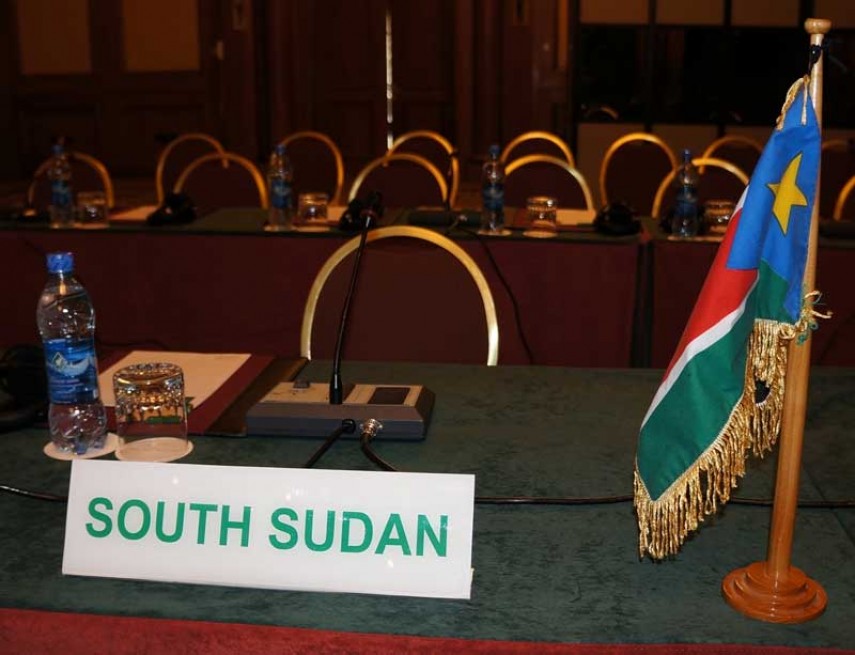 The Sixth Session of the IGAD-led multi-stakeholder peace talks for South Sudan that officially opened on 22 September 2014, is progressing in Bahir Dar, Ethiopia. Bahir Dar is a city located approximately 578 km north-northwest of the Ethiopian capital, Addis Ababa.
According to a statement that was released by the mediators announcing the resumption of the talks, the participants attending the session have accepted the First Draft of the Text Arising from the 25 August Protocol as well as Stakeholders' Positions submitted earlier on key agenda items, as a basis for the negotiations in Bahir Dar.
The participants of the multi-stakeholder roundtable negotiations, namely the delegations of the Government of the Republic of South Sudan (GRSS); SPLM/A – In Opposition; SPLM Leaders ( Former Detainees) as well as representatives of political parties, civil society and faith based groups will be negotiating on Transitional governance arrangements; parameters of permanent constitution; transitional security arrangements; resource, economic and financial management; transitional justice, reconciliation and healing among others..
The Protocol on Agreed Principles of Transitional Arrangements towards Resolution of the Crisis in South Sudan, that will serve as a principle document for ongoing negotiations, was endorsed by the IGAD Assembly of Heads of State and Government during its latest session in Addis Ababa on 25 August 2014.
Ambassador Seyoum Mesfin, the Chairperson of the IGAD Special Envoys for South Sudan in his opening remarks at the resumption of the talks on 22 September, reminded participants that the documents presented to them are theirs and thus represent their interests. He further cautioned participants against further delay in substantial progress in the talks due to rhetorical or procedural issues.
Meanwhile, fighting erupted in Renk County and in the area south of Malakal town in Upper Nile during the days leading up to the resumption of the latest session of the talks. IGAD mediators have condemned the renewed fighting and expressed concern over the threat continued fighting presents to progress at the talks.
In a related press release issued by the mediation, Ambassador Seyoum Mesfin, appealed to both parties to stay calm and exercise restraint, as the IGAD Monitoring and Verification Teams investigate and issue a comprehensive report to expose the real perpetrators and violators of the Implementation Matrix of the Cessation of Hostilities (COH) Agreement which was signed on 25 August 2014.