Adjoining communities of Kenya, South Sudan and Uganda commemorate the Moru-Anyece Peace Accord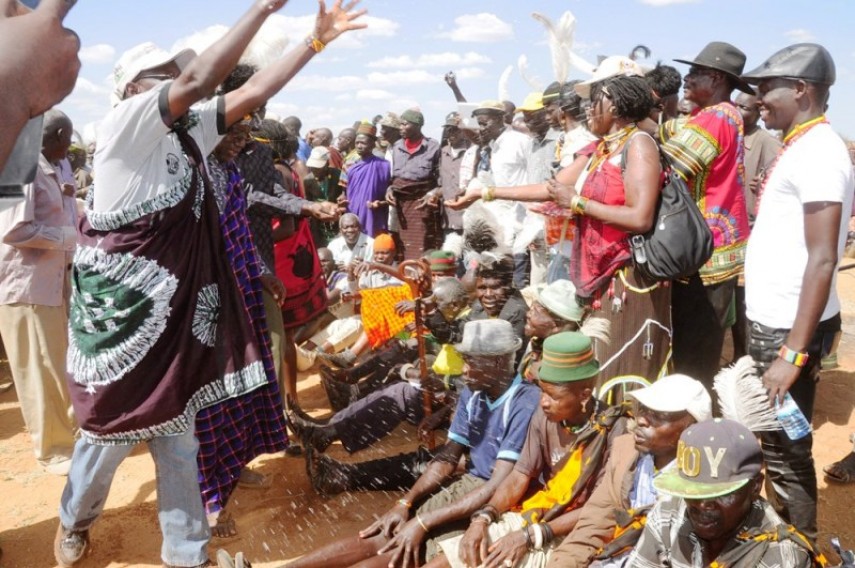 Close to 5000 community members from adjoining regions of Kenya, South Sudan and Uganda gathered in Kotido district of Uganda from 18 – 21 December 2014 to commemorate the Moru Anayece Peace Accord.
The four-day Celebration hosted by the Kotido Peace Initiative (KOPEIN) was aimed at promoting a peaceful co-existence among the Ateker communities that consist of the culturally and linguistically closely knit Jie, Turkana, Karimojong, Iteso, Nyangatom and the Toposa. The Celebration held for the fifth time also served as reminder of the Moru Anayece Peace Agreement's significance as a frame work for addressing issues related to peaceful co-existence among the pastoral communities in the area.
The occasion further availed an opportunity for advocating for support to the development of pastoral communities in the area as well as promoting trade and commerce among the Karamajong.
The literal meaning of Moru-Anayece is the hill of Nayece. Nayece is a woman from Jie, Uganda who is believed to have lived there 700 years ago and decreed that there should be no conflict between the Turkana and Jie.
Whenever a conflict among the two communities occurs,the culprits come to her gravesite (located in Oropoi Division of Turkana West Sub County) to perform a ceremony of forgiveness using locally recognized rituals. CEWARN provided support to the event and was represented by its Response Coordinator Mr. Yacob Chaka.