CEWARN Co-hosts a plenary discussion on Post-2007 reconciliation efforts in Kenya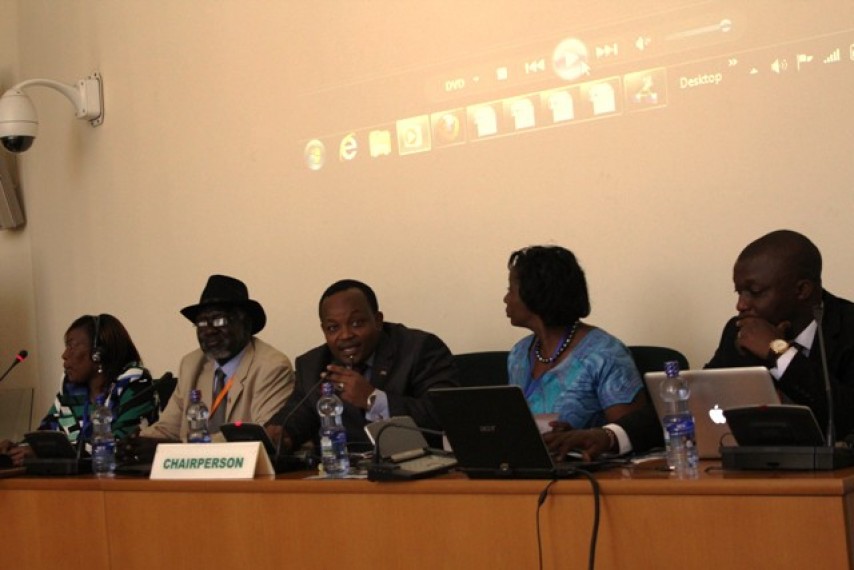 CEWARN alongside the Embassy of the republic of Kenya in Ethiopia and Kenya Citizen's Coalition (a non-governmental organization based in Nairobi) co-hosted a plenary discussion on national reconciliation efforts in Kenya following the 2007-2008 post-election violence in the country.
 The discussion that was held on 24 January 2015 in Addis Ababa also looked at the situation of Kenyan citizens that were internally displaced due to the post-election violence. The violence has claimed 1,300 lives with over 663, 921 citizens suffering internal displacement.
The event was held in the African Union premises on the sidelines of the African Union Summit which convened from 22-31 January 2015 with the theme "The Year of Women's Empowerment and Development towards Africa's Agenda 2063".
Mr. Richard Barno, the Director of CEWARN joined Kenyan MPs, representatives of civil society organizations and elders as well as representatives of the African Union and other regional organizations who shared perspectives on the contribution the Kenyan government has made to reconciliation as well as resettlement and integration of IDPs.