IGAD Officials take part in Ethiopian Pastoralists Day celebrations in Semera Town, Ethiopia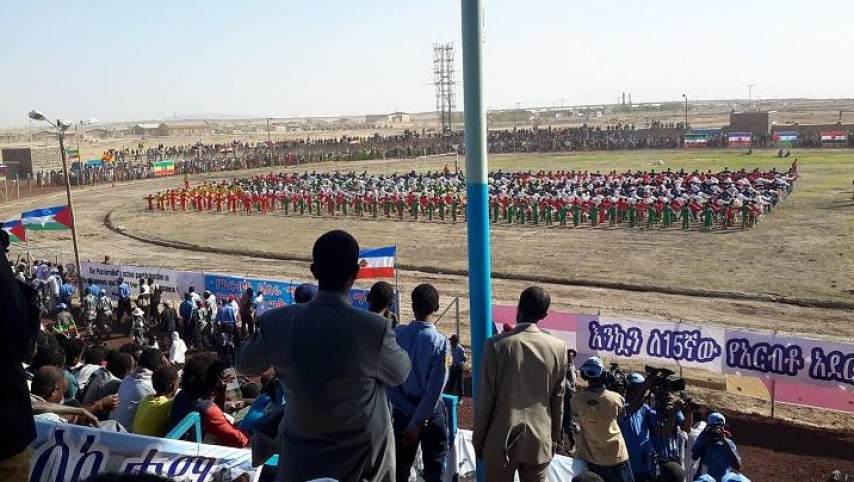 IGAD officials including Director of Agriculture and Environment Division Mr. Mohammed Moussa and CEWARN Response Coordinator Mr. Yacob Chaka participated at the 15th Ethiopian Pastoralists Day (EPD) that was held from 23- 25 January 2015 in Semera town of Ethiopia's Afar Regional State.
 The Biennial celebrations are aimed at bringing together pastoral communities from Oromia, Somali, Afar and Southern Nations, Nationalities and Peoples Regional States of Ethiopia to exchange ideas amongst each other and high-level government officials on emerging concerns related to pastoralist community development in Ethiopia.
The theme of the latest Ethiopian Pastoralists Day was: "Enhanced participation and benefit of pastoral communities for our renaissance" The celebration that was opened by a statement from the Ethiopian Prime Minister H.E. Hailemariam Dessalegn also included a field visit to integrated agro-pastoral development demonstrations sites in Afar region. EPD was first celebrated on January 25, 1999.