South Sudan CEWERU holds national workshop on Monitoring, Evaluation and Reporting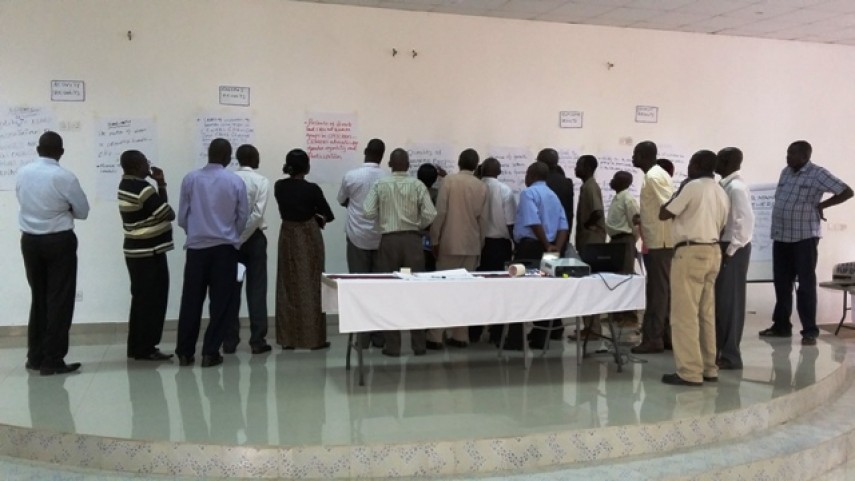 The South Sudan CEWERU and CEWARN co-convened a workshop to boost Monitoring, Evaluation and reporting systems of the south Sudan CEWERU on 30 May – 1 June 2015 in Magwi County. The main aim of the workshop which drew together 25 participants, was to strengthen the capacity of South Sudan CEWERU members in effectively monitoring, evaluating and reporting their conflict prevention/mitigation interventions. Participants included members of the South Sudan CEWERU Steering Committee, representatives the South Sudan Peace and Reconciliation Commission (SSPRC); Technical Teams from the 10 States of South Sudan, County Peace and Reconciliation Members (CPRMs) as well as representatives of UNMISS.
During the workshop the participants reviewed the South Sudan CEWERU's 2013-2015 Strategy and developed a results framework for 2016-2019. The results framework intends to improve the quality of reporting on conflict prevention and mitigation efforts of the CEWERU by capturing more clearly the linkage between the CEWERU's interventions and the intended results of /mitigating conflict.