UN – IGAD to finalize collaborative framework on Peace and Security issues in IGAD region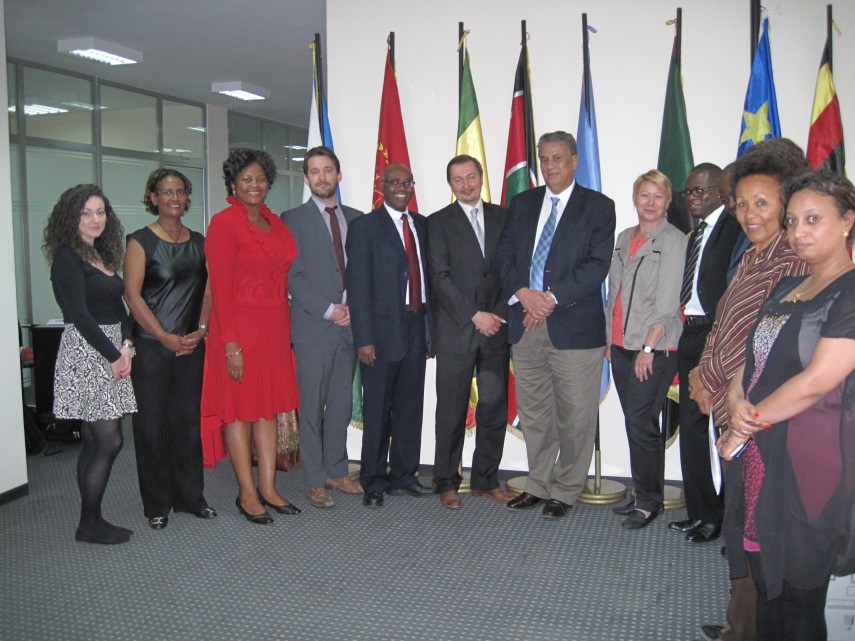 Officials of the United Nations Department of Political Affairs and IGAD Peace and Security Division as well as Heads of IGAD specialized Units including CEWARN convened on 21-23 April 2015 in Addis Ababa finalize a Joint Framework for institutionalizing collaboration and partnership between IGAD and the UN on Peace and Security issues in the IGAD region.
The envisaged framework outlines some key areas of collaboration including: conflict prevention and management (i.e. early warning, early response, and Mediation); democracy and good governance; elections and election related issues; emerging, evolving, and existing security threats in the region( such as violent extremism and terrorism); resource mobilization; cross-cutting issues (eg. capacity / relationship building and gender); and potential UN capacity support to the IGAD Department of Peace and Security.
A high-level Dialogue between the UN and IGAD is scheduled to be held in November 2015 to follow up on the finalization and implementation of the collaboration framework.