Businesses called to actively support conflict prevention in East Africa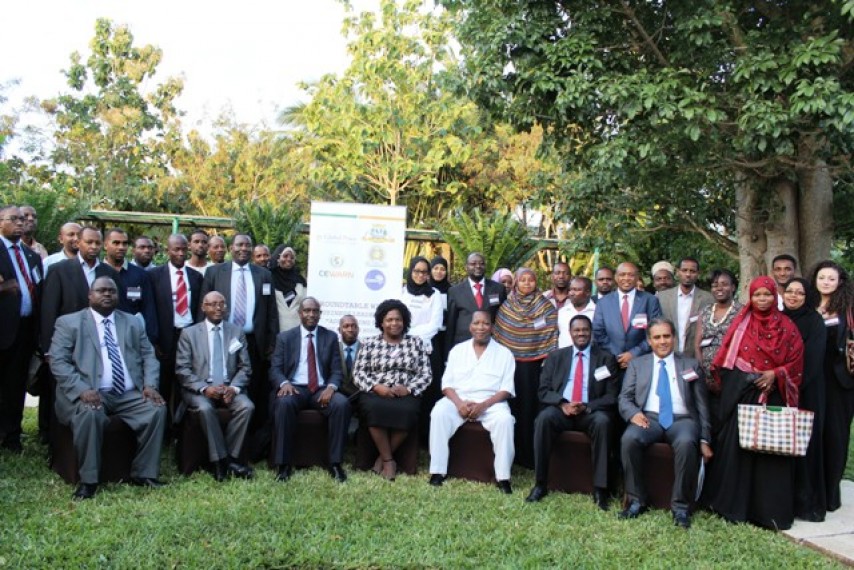 IGAD's CEWARN and the Global Peace Foundation (GPF) convened a business leaders roundtable on 'Addressing the nexus business and peace' in collaboration with the Government of Zanzibar, the East African Community (EAC) and Common Market for Easter and Southern Africa (COMESA) on 22 July 2015 in Zanzibar.
The seminar formed part of the agenda of the GPF's Annual Global Leadership Conference 2015 with the theme 'Promoting Peace security and Sustainable Development in East Africa: A Call for Moral and Innovative Leadership.' The Business leaders roundtable seminar brought together senior representatives of IGAD, EAC, COMESA, the African Union, political analysts and business leaders was presided over by the Secretary General of EAC Ambassador Richard Sizebera.
 Ambassador Sizebera stated that there is sufficient data from the region that illustrates conclusively the nexus between peace, business and development and cited statistics on the economic cost of the recent crisis in Burundi as well as the toll the threat of terrorism is having on the tourism industry in Kenya.
The seminar comprised a series of expert presentations that made a strong case for a more proactive and direct support from the private sector in conflict mitigation in the East and Horn of Africa region due to the strong mutually reinforcing relationship between of thriving businesses and peace.
Read the press release and outcome document attached for further details.