Finnish Special Envoy to the Horn of Africa Mr. Pekka Haavisto visits CEWARN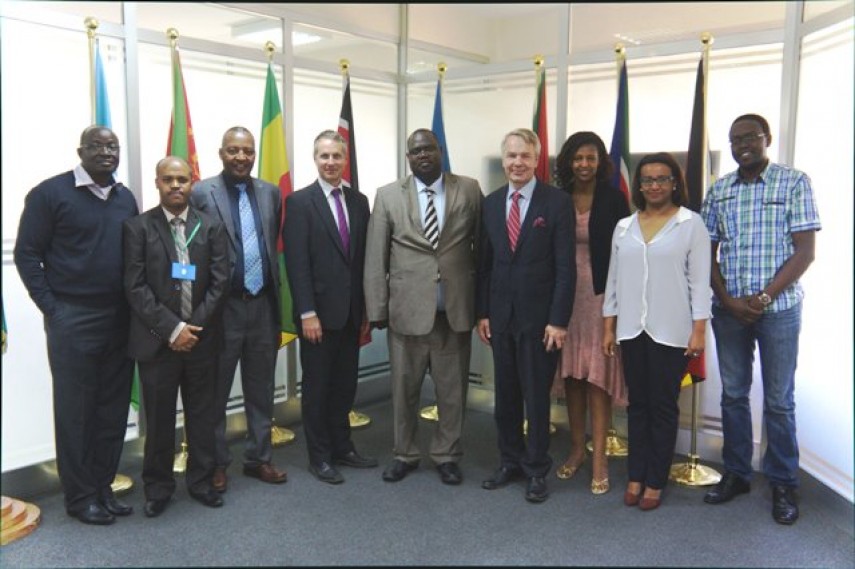 CEWARN Director Mr. Richard Barno received Finland's Special Envoy to the Horn of Africa Mr. Pekka Haavisto and Deputy of Head of Mission of the Embassy of the Finland Mr. Jukka Pajarinen at the CEWARN office in Addis Ababa on 18 September 2015, and briefed them on CEWARN's operations.
Mr. Barno's briefing covered an overview of key peac e and security developments in IGAD region and an update on CEWARN's current operations with particular focus on steps being taken to fully roll out the mechanism's expanded mandate of addressing a broad range of security threats in the region.
Mr. Barno described the mechanism's operations that engage a broad range of governmental and civil society constituencies from local to regional level in data collection, analysis, dissemination, decision-making and response.
He also indicated that CEWARN is in the process of adopting additional tools and methodologies including taking advantage of SMS-based crowd sourcing, social media monitoring and inclusion of structural data to deepen analysis.