CEWARN presents pilot policy initiative at IGAD borderland's development workshop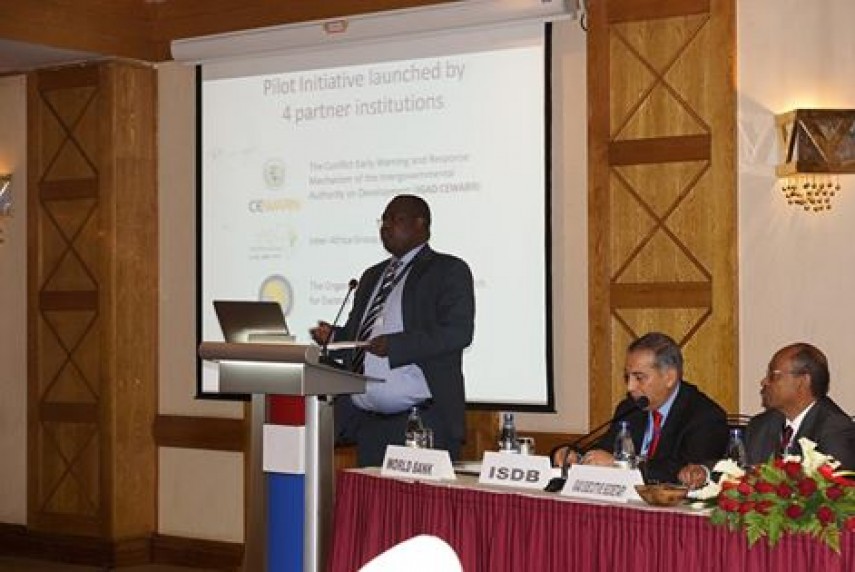 CEWARN‬‬‬‬‬‬‬ Director Mr. Richard Barno presented a pilot policy initiative that is being undertaken in collaboration with the Life and Peace Institute (LPI); Organization of Social Science Research for East and Southern Africa (OSSREA) and InterAfrica Group (IAG) at the IGAD Partners Workshop on Borderlands Development held on 9 July in Nairobi.
The pilot policy initiative was initiated in 2014 with the aim of supporting and enriching regional policy processes towards promoting regional peace and security in IGAD. The current focus of the pilot initiative is specifically on addressing the nexus between informal cross-border trade and cross-border security governance in the IGAD region – and seeks to explore the relationship between the two variables and identify discernible policy gaps with a view of supporting policy response through engagement with regional policy makers.
Mr. Barno shared lessons from CEWARN's decade long operations in cross-border areas in the IGAD region that inform the pilot initiative. He further paid tribute to the LPI for initiating the project and stated that the pilot initiative pioneers new approaches to collaborative and participatory policy analysis and development.