A DELEGATION OF AUSTRIAN MPS VISITS CEWARN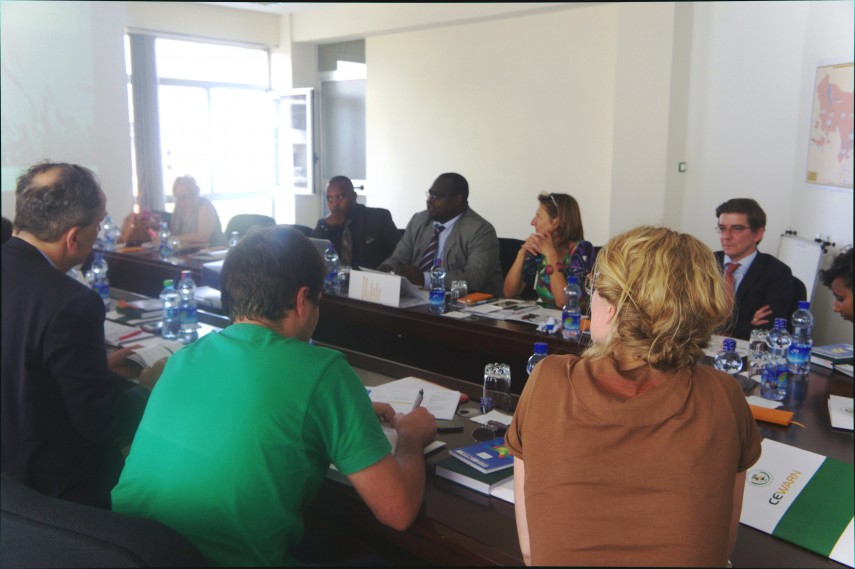 On 23 October 2015, an Austrian delegation comprising Members of the Austrian Parliament led by Ms. Petra Bayr who is Chairperson of the Sub-Committee on Development Policy; Officials of Austria Development Agency (ADA); a representative of the Austrian Ministry for Foreign Affairs, Integration and Europe as well as Austrian journalists visited the CEWARN Secretariat and received briefing on its work.
CEWARN Director Mr. Richard Barno and staff members presented an overview of CEWARN's early warning and response operations across the region and particularly the work of the Rapid Response Fund (RRF) which receives strong support from the Government of Austria.
The CEWARN RRF was set up in 2009 as a multi-donor basket fund to support locally-driven crisis response projects that contain the spread and escalation of violent conflicts across the IGAD region. Projects supported by the RRF range from short-term peace dialogues to modest development projects that provide peace dividends to communities affected by conflict.
In line, with CEWARN's strategic aim of promoting proactive response to violent conflicts in the region, these projects are also intended to catalyze long-term structural and policy response to conflicts. The Government of of Austria has been CEWARN's strong partner on the RRF and has thus far made direct financial contributions that amount to over USD 900,000.
Furthermore, In July 2015 the IGAD Executive Secretary Amb. Mahboub Maalim and. Ambassador Peter Launsky, Director General for Development Cooperation in the Federal Ministry for Europe, Integration and Foreign Affairs of the Republic of Austria signed a Memorandum of Understanding, which makes Austria a lead development partner for the RRF.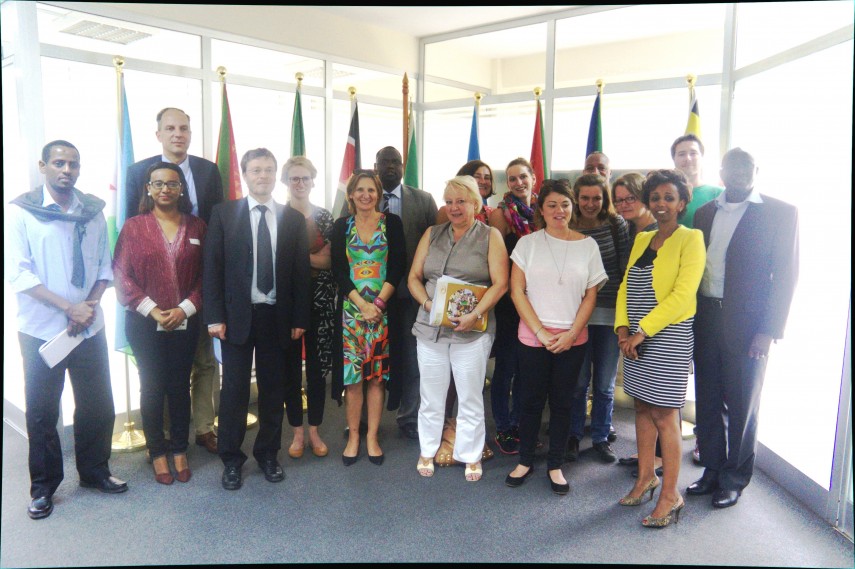 The delegation's visit of CEWARN was part of a broad programme of visits to key programs/projects funded by Austrian Development Cooperation in Ethiopia including the peace and security department of the African Union.