Amb. Maalim congratulates Kenyan Govt and people on collapse of remaining ICC Cases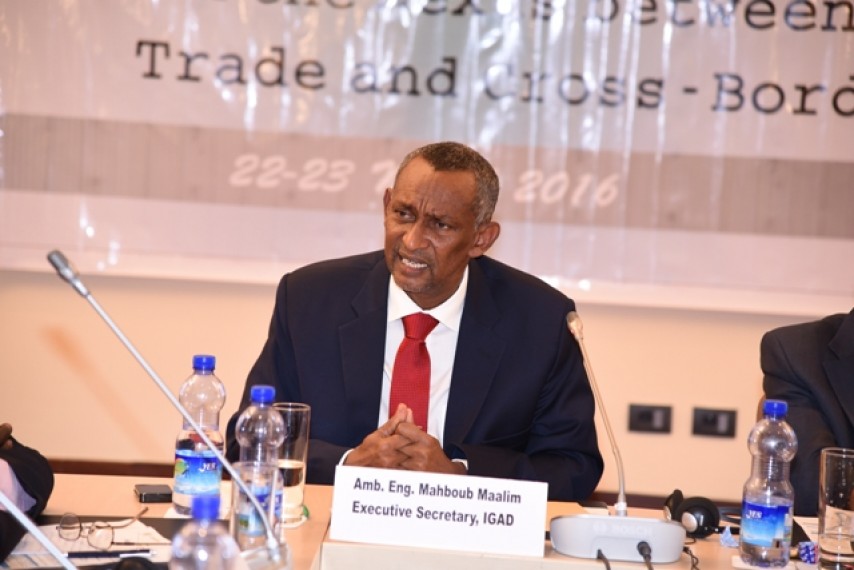 IGAD Executive Secretary Amb. Mahboub Maalim sent a message of congratulations to the Government and people of Kenya on the collapse of all remaining ICC cases including Against Vice President William Ruto.
The Congratulatory note conveyed from Amb. Maalim to Kenyan President Uhuru Kenyatta reads: "We join you, your government and the people of Kenya to celebrate the termination of the remaining cases at the International Criminal Court (ICC). The country in particular and the region at large can now focus on more important and urgent development matters as well as reconciliation, healing and post conflict reconstruction.
" It would be recalled that IGAD had condemned the way the ICC had handled the Kenyan cases from the beginning. During a press conference held in Nairobi on 22nd March 2011, Amb Mahboub stated clearly IGAD's position on the deferral request of the ICC cases by Kenya pointing out that the trials would "weaken the country and weaken the region". Refer to link http://goo.gl/fB60Uv for more details.