CEWARN trains 21civil society representatives in Uganda on conflict early warning data collection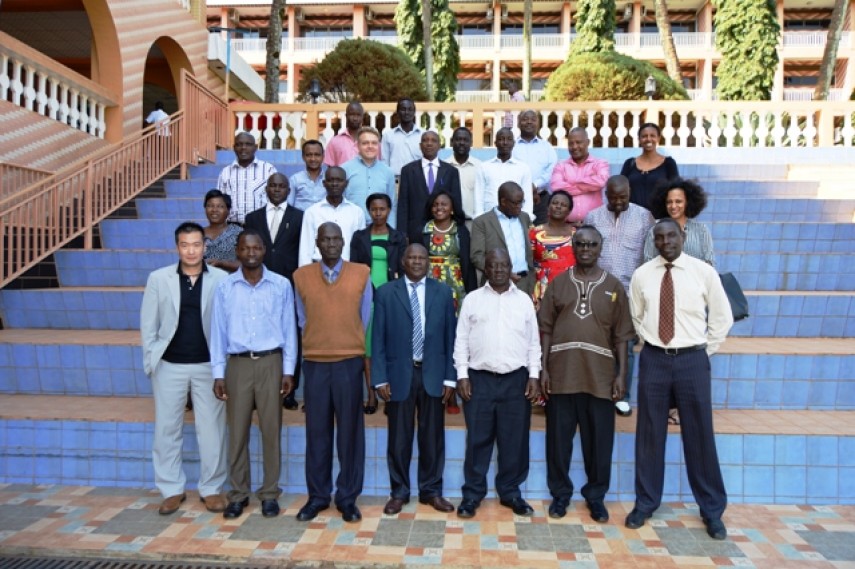 CEWARN is delivering a four-day training on its new integrated data collection and analysis system to 21 representatives of civil society networks that will constitute its Information Collection Network (ICN) in Uganda. Members of CEWARN's national Conflict Early Warning and Response Unit (CEWERU) which serves as the mechanism's national hub are also taking part in the training which commenced on 28th June in Kampala, Uganda.
The training follows CEWARN's expanded operational mandate that was adopted in September 2012 and the subsequent renovation of its conflict data collection and analysis system to serve as a more robust regional conflict early warning and response mechanism. The mechanism's geographic and thematic scope has also significantly expanded to address a wide spectrum of conflict typologies across the IGAD region.
CEWARN's current operational focus entails that CEWARN collects early warning data across fifteen priority conflict themes categorized into five sectors, namely, Security, Governance, Social, Economic and Environmental. The priority themes include Commerce and Trade; Finance conditions; Poverty; Natural disasters and Accidents; Resource Competition; Elections and Campaigns; Fairness, Equality and Justice; Armed conflict and Violence; Crime and Personal safety; Terrorism and Torture; Pastoralism and Migration among others. From 2002-2012, CEWARN had a sole focus on cross-border pastoral and related conflicts in limited cross-border areas.
Refer to Press Release attached for more information.