CEWARN holds a learning session with members of East Africa Standby Force Coordination Mechanism (EASFCOM)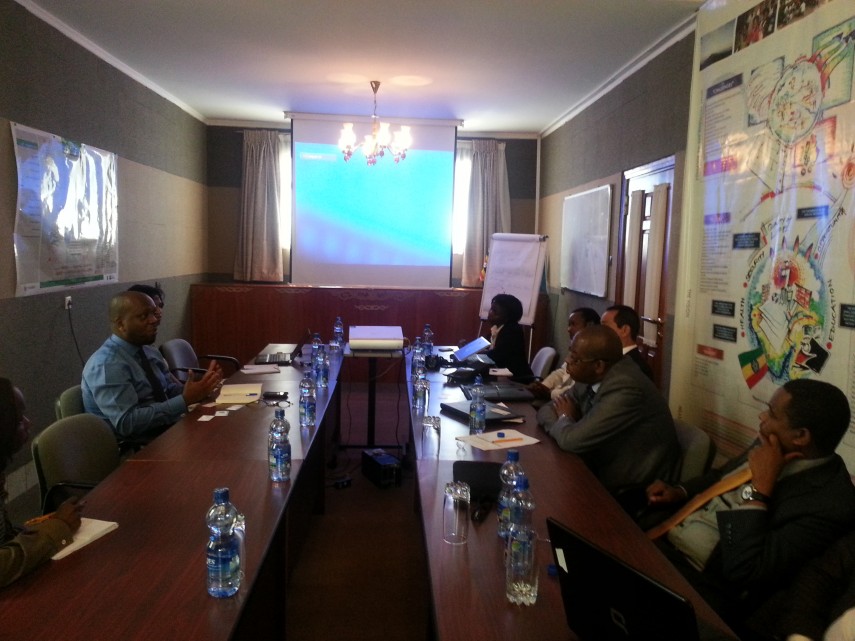 A delegation from the East Africa Standby Force Coordination Mechanism (EASFCOM) which is the East African arm of the African Standby Force visited the CEWARN Secretariat in Addis Ababa on 18 October for a learning session.
The delegation received a briefing from CEWARN Director Dr. Martin Kimani and team on the ongoing work of the mechanism, its services and products.  Discussions that followed the briefing, focused on possible areas of closer engagement between the two institutions in light of the newly expanded operational mandate of CEWARN that allows it to undertake early warning and response work on wider conflict issues and geographic areas.
 The session is likely to result in a closer coordination  between the two structures, both of which are enjoined with complementary conflict early warning mandates in the Eastern and Horn of Africa regions.
The linkage will enrich CEWARN's work on generating early warning information and insight that informs appropriate and timely decisions for conflict prevention. CEWARN's services and products can also be put to more effective use by regional structures like (EASF) that hold a strong regional mandate in response.