Partnerships for Peaceful General Elections in 2017 in Kenya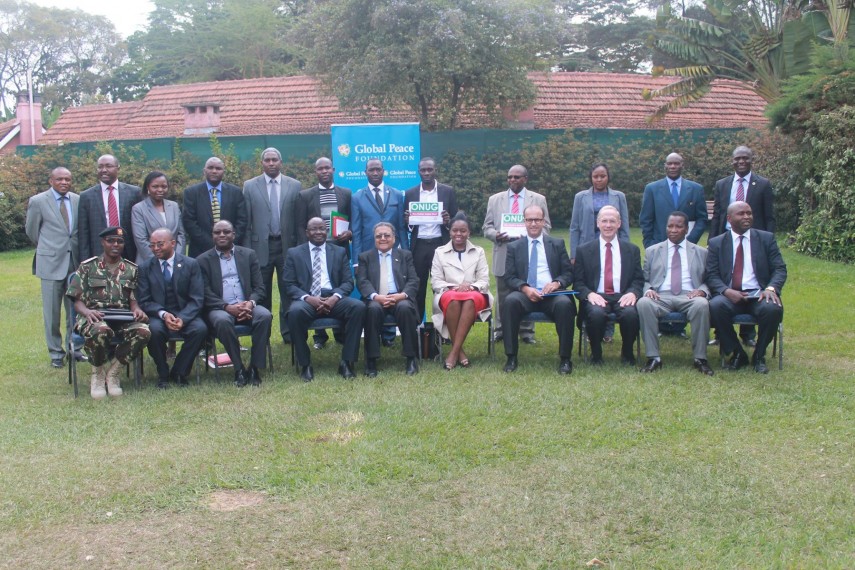 One of CEWARN's key partner organisations the Nairobi chapter of  the Global Peace Foundation (GPF) held a stakeholders meeting on the 26th September 2016 in Nairobi to forge partnership with relevant organisations to ensure peaceful 2017 General Elections in Kenya.
The Director of CEWARN, Mr Camlus Omogo was part of this gathering with other representatives of institutions such as Brand Kenya Board, Kenya CEWERU, NCIC, EACC, Administration Police (implementing "Hallo Kenya" response initiative), National Counter Terrorism Centre, UNDP Kenya, UNEP, and Standard Group. Also present were head of EU delegation, Danish Ambassador, and representative from the US Embassy. 
During the meeting, Global Peace Foundation shared objectives and proposed activities to respond to any threat of destabilization in the country during the upcoming elections including activities aimed at empowering youth and women to advocate for their own rights and especially those from marginalized communities by building connections and engagement with local CSOs and county government. Some of the planned activities include: Regional Peace Workshops to provide civic education and Social Media Training, launching a Social Media campaign to train country based social media contributors, capacity building workshops for county based CSOs to mobilize youth and women to promote peaceful participation and a National Peace Forum involving women and Youth of Kenya s 8 regions with CSOs and county Government officials.