USAID/EA officials visit CEWARN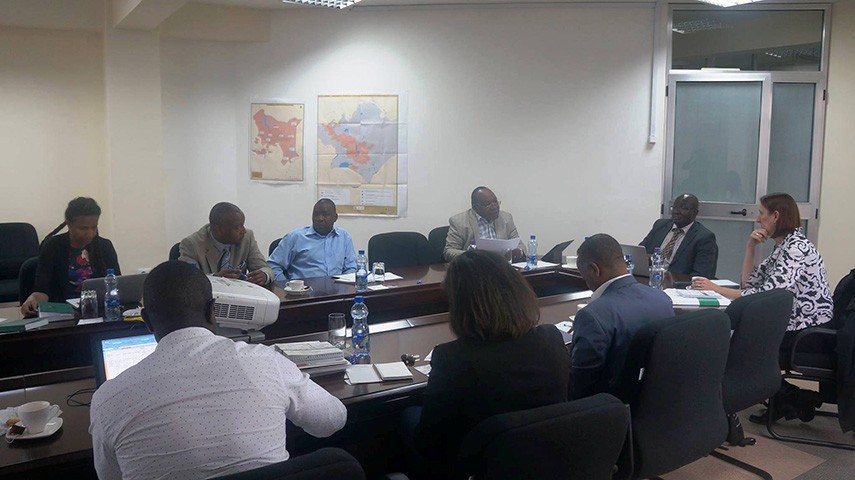 Senior officials of USAID East Africa led by the Deputy Chief of Democracy, Governance and conflict Office Ms. Amy Hamelin held a meeting with CEWARN staff on 19 September 2016 at the CEWARN secretariat in Addis Ababa and reviewed progress of CEWARN's peace building and conflict prevention activities at regional and national levels that are supported by USAID.
The meeting was opened by welcoming remarks of the CEWARN Director Mr. Camlus Omogo who briefed the USAID EA team on CEWARN's current focus in rolling out the 2012-2019 Strategy Framework that expands CEWARN's conflict early warning and response operations to fifteen priority conflict themes. CEWARN had a limited focus on cross border pastoral and related conflicts in the period between 2002-2012. He also provided update on ongoing training programmes for local information networks in Somalia, Sudan and Uganda that have been selected for piloting.

USAID/EA is one of CEWARN's long-standing partners since its establishment in 2002.