CEWARN - CEWERU retreat reviews operations in Somalia, Sudan & Uganda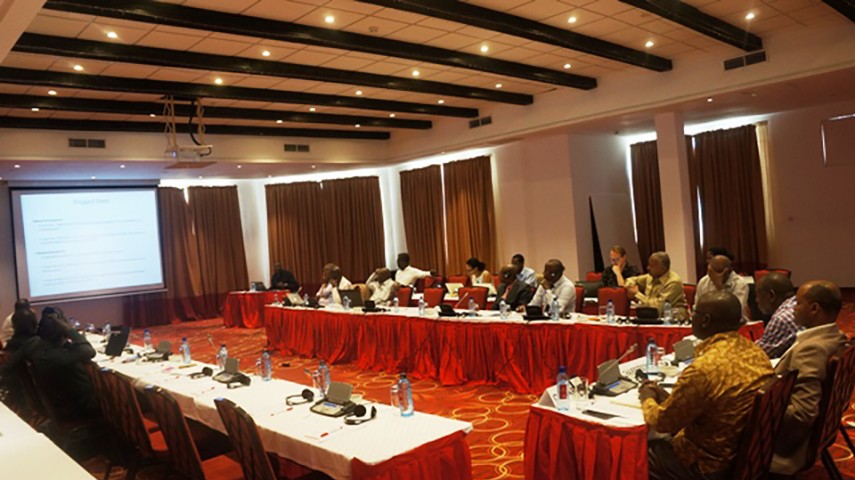 Heads of CEWARN's national Conflict Early Warning and Response Units (CEWERUs) of Djibouti, Ethiopia, Kenya, Somalia, South Sudan, Sudan and Uganda convened an annual planning and consultation meeting with CEWARN team in Mombasa from 12-13 December 2016.
During the meeting progress of work of the mechanism for the year 2016 particularly in relation to the piloting of CEWARN's new data collection and analysis architecture in Somalia, Sudan and Uganda was reviewed.
In 2016, CEWARN trained and deployed an of information collection network of civil society in the three countries that regularly collect early warning data on 15 broad conflict themes categorized around five key sectors, namely, Social, Economic, environmental, Governance and Security.
The national CEWERUs also presented their planned activities for 2017 that centred on strengthening their conflict early warning and peace building work in cross border areas while expanding operations nationally in line with CEWARN's expanded thematic focus on a broader spectrum of conflicts.
Subsequently, on 14 December, Heads of national CEWERUs met with national coordinators of IGAD's Drought Disaster Resilience and Sustainability Initiative (IDDRISI) from Djibouti, Ethiopia, Kenya, Somalia, South Sudan, Sudan and Uganda.
The main aim of the meeting was to share information on CEWERU and IDDRISI operations at the national level as well as explore mechanisms of effective collaboration. As the mandate of CEWERUs which is Conflict Prevention, Management and Resolution (CPMR) is a key pillar of IDDRISI, coordination between the two mechanisms has long been considered as necessity. The meeting identified a range of measures such as the inclusion of CEWERUs in the national IDDRISI platforms as well as inclusion of IDDRISI national coordinators in national CEWERU Steering Committees as first possible steps of building coordination.