A delegation from Kenya's National Cohesion and Integration Commission visits CEWARN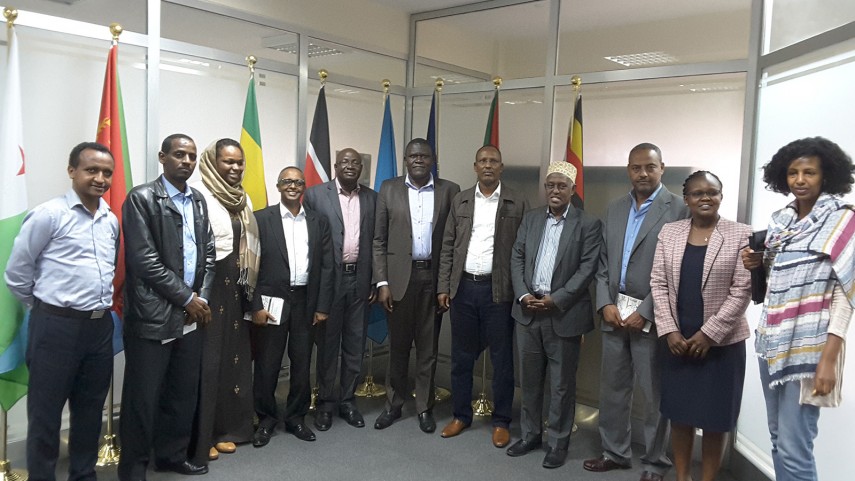 The CEWARN director Mr. Camlus Omogo and team received a visiting delegation from the National Cohesion and Integration Commission (NCIC) of Kenya on 29 March at the CEWARN office in Addis Ababa. The CEWARN team briefed the NCIC delegation on CEWARN expanded operations covering Economic, Social, Governance, Environmental and Security dimensions of violent conflict prevention as well as ongoing efforts in building its network of partners on early warning and response for regional coverage.
The NCIC delegation led by Commissioner Dr. Joseph Nasongoonon its part briefed the CEWARN team on the commission's mandate and ongoing work in building peace, sustainable development and harmonious coexistence among Kenyans by addressing divisive politics and discrimination particularly after the post election violence of Kenya in 2007/8.
The delegation also spoke of its close collaboration with CEWARN's national Conflict Early Warning and Response Unit (CEWERU)-Kenya in supporting peaceful General Elections in Kenya in August 2017.