CEWARN film screens at AUC's International Peace Day event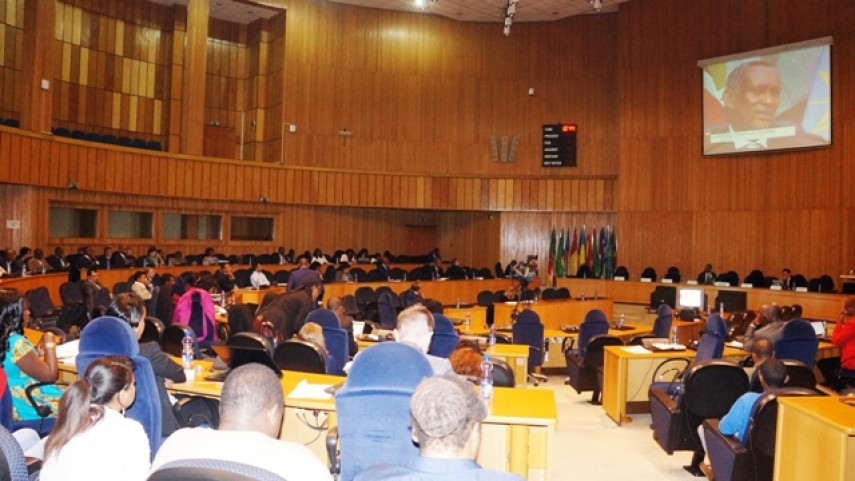 CEWARN was privileged to join the Peace & Security Dept of the African Union Commission, Institute for Peace and Security Studies, United Nations Office to the African Union (UNOAU) and partners at the International Peace Day Commemoration event on 21 September held at the African Union Head quarters.
During the event, CEWARN had a rare opportunity to screen a documentary film on its 15yrs of Conflict Prevention and Peace Building work in the Horn of Africa region titled "Security in a Decade and Beyond". The film's key messages on the role of citizens and all sectors of society in peace building as well as its strong emphasis on the need for a human security approach in addressing Africa's security concerns set the tone for official commemoration events that followed with the theme: "Harnessing the Demographic Dividend: Meaningful Youth Inclusion in Peace building (#youth4peace )".
Four panels comprising high caliber speakers from the various AU agencies and partner organisations spoke on topics related to : "Youth Participation in decision making at all levels", "Protection of vulnerable youth from all forms of sexual and gender-based violence (SGBV)"; "Youth participation in Conflict prevention", as well as "Building partnerships to fully support youth initiatives and ensure quality education, youth employment and empowerment".