CEWARN and partners convene inception workshop on implementation of IGAD policy framework on informal cross border trade and security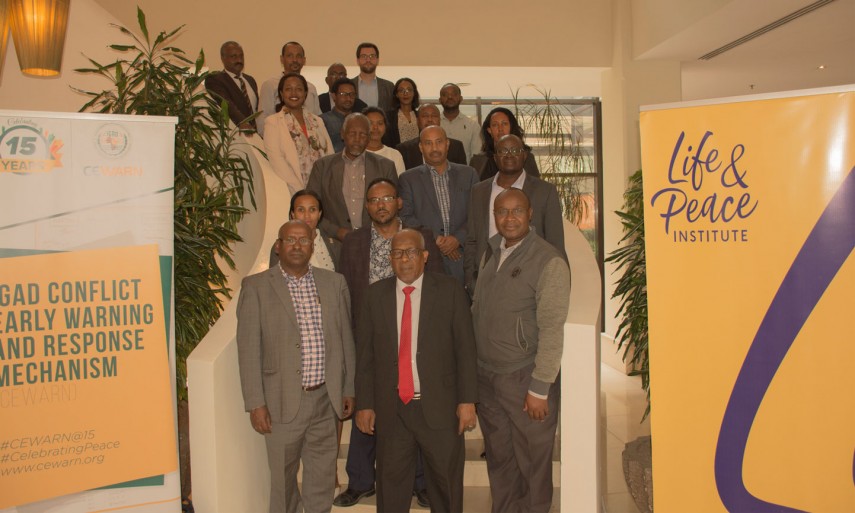 CEWARN and partners hosted an inception report workshop towards pilot implementation of the informal cross border trade and cross border security governance policy framework on 12-13 November in Addis Ababa.
The policy framework contains interventions for improved facilitation of informal cross border trade to improve human security and cross border security governance in the IGAD region.
The main objective of the workshop was to guide a field assessment exercise to determine pilot cross-border sites for implementation. The workshop also helped identify criteria for selection of pilot sites and methodology of field assessment.
The inception workshop follows the adoption of the policy framework on the Informal Cross Border Trade and Cross Border Security Governance by the Ministers in-charge of Trade of IGAD member states on 22 June 2018 in Mombasa. The Ministers also commissioned IGAD-CEWARN to coordinate the implementation of the policy framework.
The IGAD Policy framework on Informal Cross border trade and cross border security governance is a fruit a collaborative exercise among CEWARN and partners namely: the Life and Peace Institute (LPI); the Organization for Social Science Research in East and Southern Africa (OSSREA) and the InterAfrica Group.