CEWARN reflects on achievements in 2019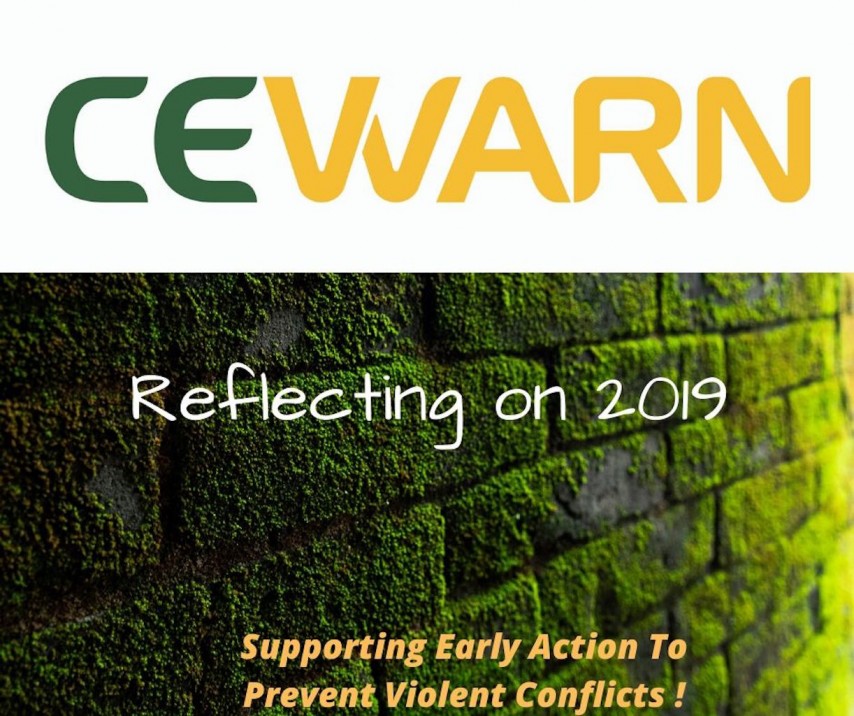 The CEWARN Unit team held an end-of-year retreat to reflect on the mechanism's achievements and challenges in 2019. The retreat was held on 16-18 December 2019 in Entebbe, Uganda.
The CEWARN team reviewed the mechanism's achievements and challenges faced in 2019 and reflected on lessons learnt. The team also developed key milestones for 2020 towards providing adequate support to member states in prevention and mitigating violent conflicts through data-based early warning.
Some of CEWARN's achievements in 2019 include:
 In 2019, CEWARN boosted its early warning operations by establishing a regional GIS platform for use by its national Conflict Early Warning and Response Units (CEWERUs). CEWARN conducted training for two Member States and will complete training for remaining Member States in 2020;
CEWARN held trainings for members of its early warning information collection networks in Djibouti, Kenya, South Sudan and Uganda on its standard data collection templates and indicators. CEWARN also refined its key early warning templates in collaboration with the United Nations Department of Political and Peace building Affairs (UN DPPA);
CEWARN conducted a Scenario building exercise on regional peace and security by engaging national sector experts in October. The exercise identified three priority issues-to-watch on each of the five sectors of focus, namely: Governance, Security, Economy, Social and Environment;
CEWARN held two meetings of its Technical Committee on Early Warning (TCEW) and Committee of Permanent Secretaries (CPS) in July in Addis Ababa and in November in Juba that appraised its work and provided guidance on subsequent priorities;
CEWARN and partners launched livestock markets in Magado Kebele of Ethiopia and in Sololo district of Kenya along the Ethio-Kenya border in August. The markets are expected to boost cross border livestock trade, provide economic stimulus to communities whose livelihoods are debilitated by violent conflicts as well as strengthen inter-communal ties. The markets were constructed with support from USAID-East Africa;
CEWARN convened its 3rd Training programme on Peace Studies and Conflict Resolution for 45 local peace workers that will stand ready to support regional peace initiatives. The training was held in December and its modules covered themes such as: Conflict Analysis, Frameworks to break cycles of violence, trauma healing and 'Researching-own-Practice';
CEWARN and International Alert held training on Conflict and Gender Sensitivity in Peace Work for CEWARN's national units in Djibouti, Ethiopia, Kenya, Somalia, South Sudan, Sudan and Uganda. The training was held in October and its content included: use of conflict and gender analysis as well as social inclusion models in peace programming; and
CEWARN held a seminar on Integrating Conflict Sensitivity in tax governance processes in the IGAD region in June. The  seminar engaged ministries of finance, revenue authorities as well as representatives of special interest groups like trade unions and academic institutions from member states. 
The above-mentioned activities were conducted with financial support from the European Union through the programme – IGAD Promoting Peace and Stability in the Horn of Africa Region (IPPSHAR).