CEWARN holds a conflict profiling exercise in Sudan
CEWARN facilitated a conflict profiling and scenario building exercise on 4-8 April 2021, in River Nile State, Sudan. The meeting brought together twenty participants from academia, national and sub-national experts in governance, security, social affairs, environment and economy as well as National CEWERU who actively contributed. Key issues that were raised as potential generators of conflicts across the country included: the absence of permanent constitution, unequitable distribution of resources, elections related conflict, land ownership, and youth unemployment.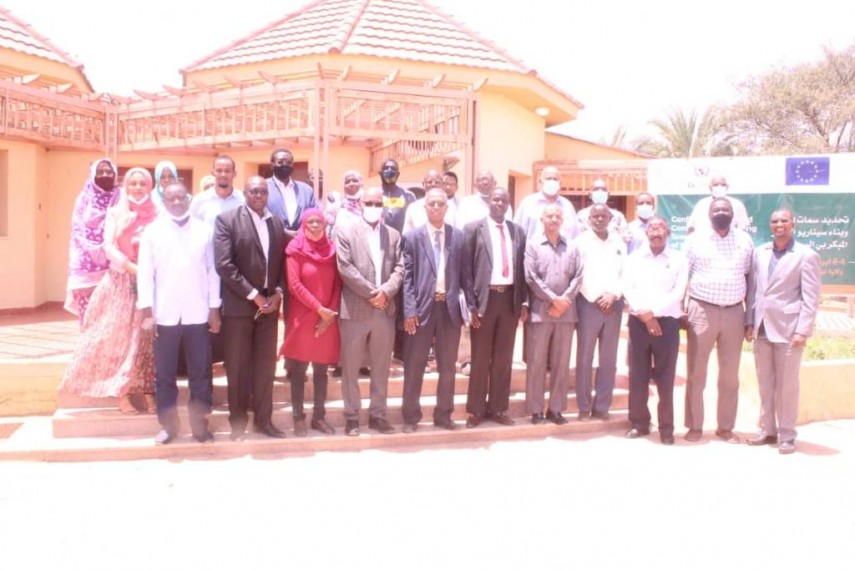 The workshop was opened by H.E. Dr. Hassan Nasrallah, The Undersecretary of Ministry of Federal Governance.

Sudan is the last country to hold the conflict profiling and scenario building exercise – following similar exercises held in Djibouti, Ethiopia, Ethiopia, Kenya, Somalia, and South Sudan in 2020. CEWARN will be holding a regional validation workshop to review the outcomes of these national exercises and produce a regional conflict early warning outlook report.
The exercise was supported by the European Union through the IGAD Promoting Peace and Stability in the Horn of Africa Region – IPPSHAR programme.