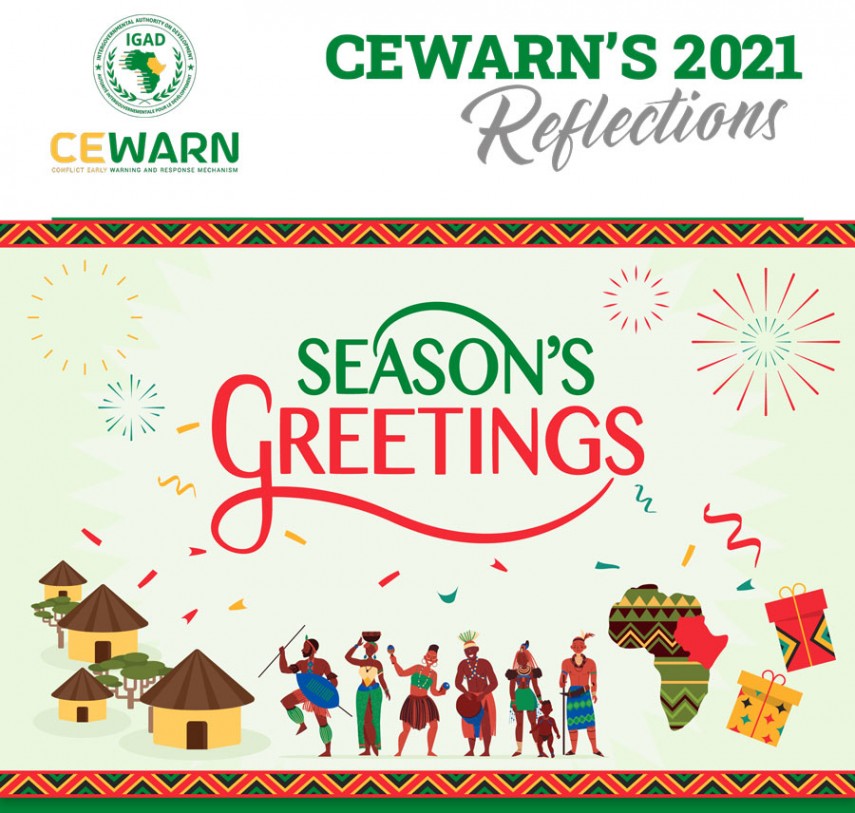 The IGAD region has grappled with a number of worrisome peace and security challenges in 2021. CEWARN has remained active in monitoring these developments and engaging with decision-makers by sharing early warning analysis. We take this opportunity to thank all CEWARN national and regional networks as well as
development partners for the continued support. We also extend wishes for a peaceful and prosperous 2022.
Mr. Camlus Omogo, CEWARN Director and Team!
Please find attached below CEWARN Reflections 2021 newsletter.