CEWARN Joins UN Ethiopia to celebrate International Day of Peace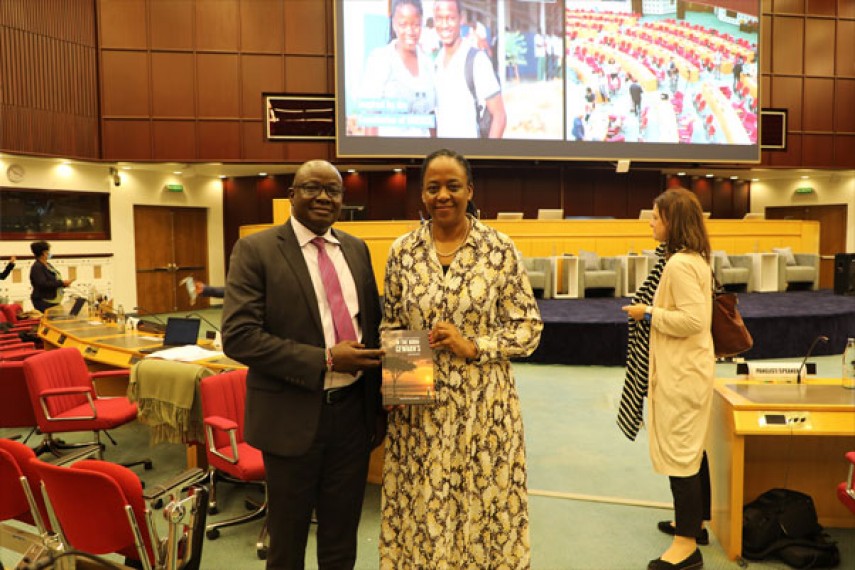 CEWARN Director Mr. Camlus Omogo took part in a seminar convened by the Office of the UN Resident and Humanitarian Coordinator in Ethiopia Dr. Catherine Sozi, on the occasion of the International Day of Peace on 21 September 2022.
The event that brought together Heads of UN agencies in Ethiopia, representatives of civil society organisations, youth and women networks and other stakeholders was held under the theme, "promoting the culture of peace."
The seminar opened with remarks by the UN Resident & Humanitarian Coordinator, Dr Catherine Sozi, the UNESCO Representative in Addis Ababa Dr. Rita Bissoonauth and the video message of the United Nations Secretary General, H.E António Guterres for the International Day of Peace. The opening session was followed by 'peace songs' and a video on "students' perspective on peace.
CEWARN Director, Mr Camlus Omogo who was part of a panel that followed the official opening spoke on IGAD's contributions to regional peace building and promoting the culture of peace. In his presentation, he highlighted the need for joining efforts and strengthening partnerships to better address the multifaceted and interlinked threats that the region is facing.
The Panel discussion session covered topics such as the role of education and youth in peace building, promoting digital media in countering hate speech and misinformation, as well as women participation and regional perspectives in building the culture of peace.
The seminar has ended with some key notes and recommendations on promoting the culture of peace at policy and community levels; digital media literacy to avoid hate speech, increase women involvement in peace initiatives, promoting the culture of volunteerism to break barriers, and promote education on peace in learning curriculums.
On the margin of the seminar, CEWARN Director had the opportunity to present the Book on CEWARN two decades of the mechanism's operations titled "Conflict early warning in the horn: CEWARN's journey" to Dr Catherine Sozi who appreciated the accomplishment of CEWARN and assured the support of her office to the regional mechanism.