CEWARN holds dissemination events of the CEWARN compendium at University of Denver, African Studies association's annual meeting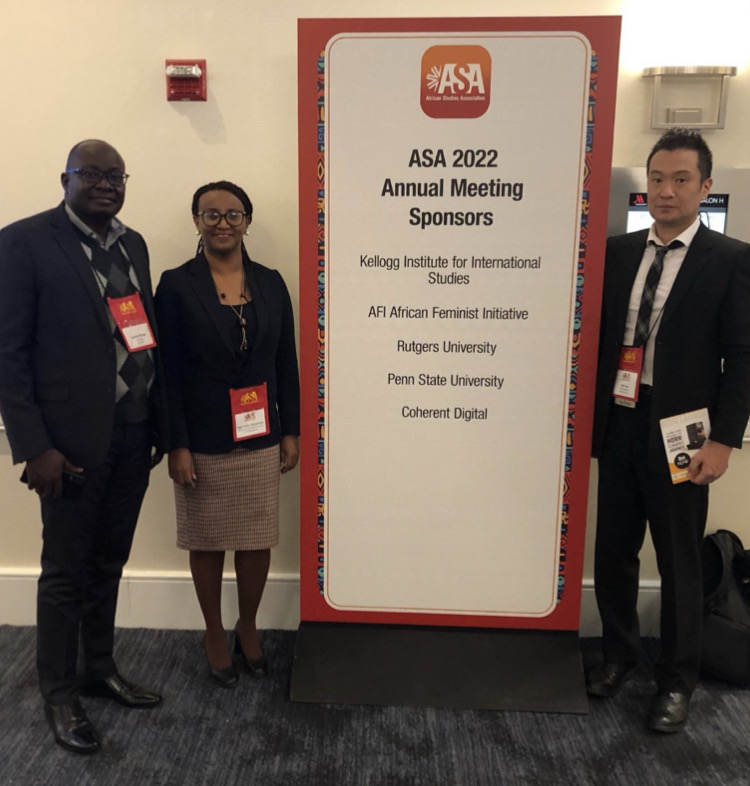 CEWARN Public Relations and Communications Officer Ms. Tigist Hailu represented CEWARN at a seminar with faculty and students of the Josef Korbel School of International Studies in the University of Denver on 9 November 2022. The event was organised at the invitation of the Africa Center of the Josef Korbel School of International Studies that has a strong interest in African International Relations and preventive diplomacy efforts.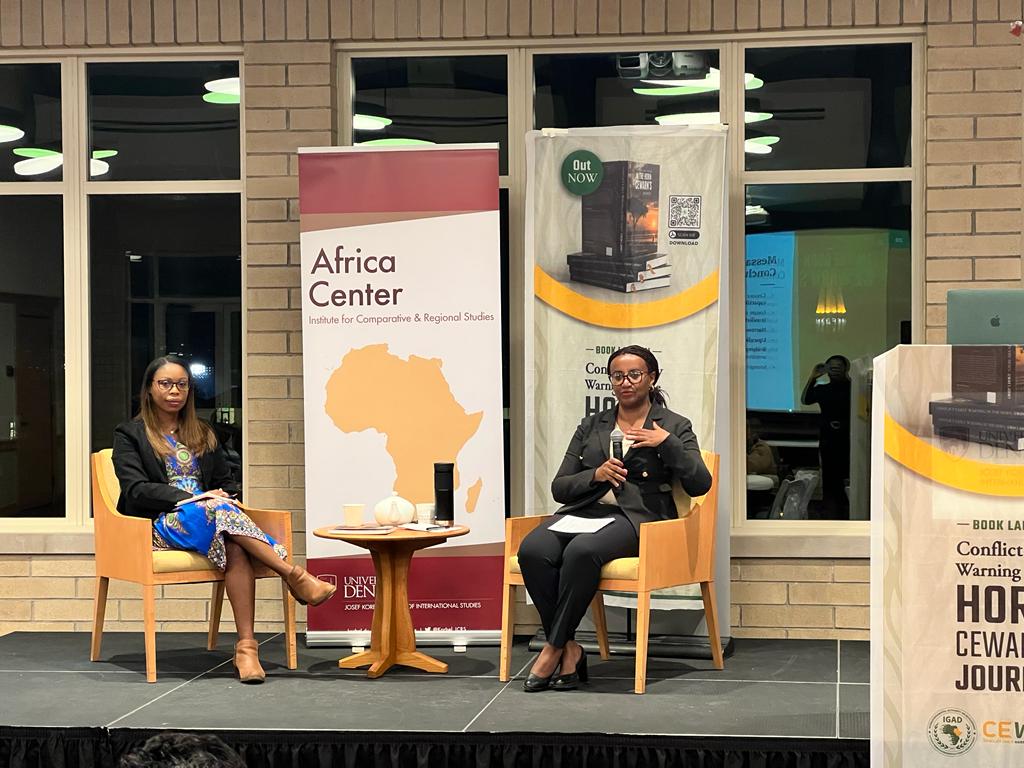 The Seminar's key theme was CEWARN's latest book, titled: "Conflict Early Warning in the Horn: CEWARN's journey." Ms. Hailu presented reflections and key lessons from the book that comprehensively documents IGAD's work in conflict prevention through data-based early warning and preventive diplomacy in the greater horn of Africa region.  
Ms. Hailu also held a session with a graduating class on IGAD's efforts in promoting peace and security as well as its collaboration with the African Union's relevant organs as well as those of the United Nations in conflict prevention. 
She also met and deliberated on areas for continued collaboration with the Dean of the Josef Korbel School of International Studies Dr. Frederick Mayer. In addition, she held similar discussions on a collaboration arrangement with the Africa Centre Director Ms. Abigael Kabandula. The areas identified for collaboration are joint research; internship/research fellowship programmes for post-graduate students conducting research on peace and security matters of concern to the IGAD region as well as the staging of learning events on regional peace and security themes.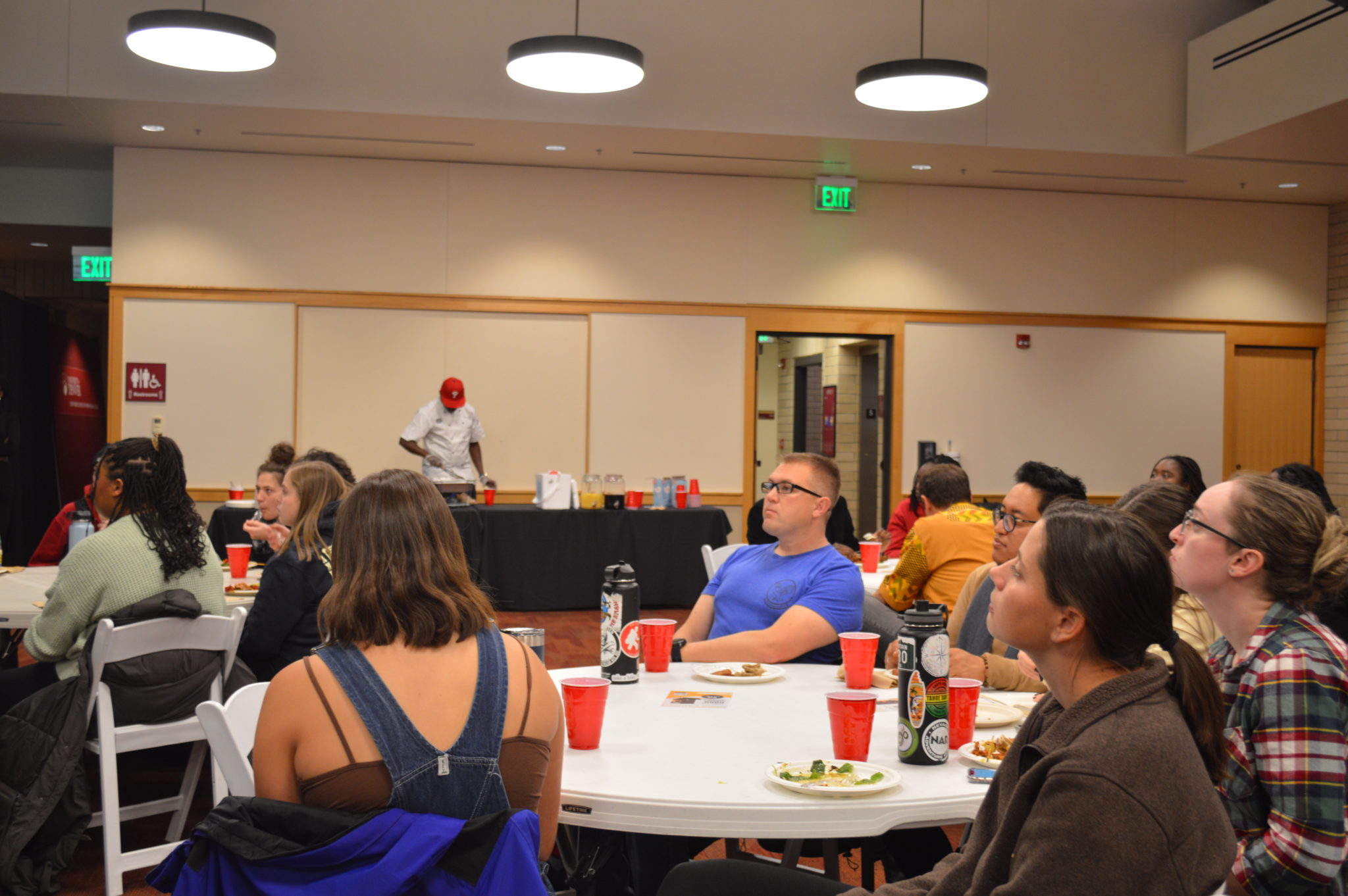 In addition, CEWARN Director Mr. Camlus Omogo and CEWARN Public Relations and Communications officer attended the 65th African Studies Association's annual meeting from 17- 19 November in Philadelphia, USA. The event is the largest global gathering of scholars and practitioners researching and/or working on African issues. 
CEWARN was invited to convene a roundtable session on 17 November. Mr. Omogo hosted the session and presented the mechanism's conflict early warning and Peace building work as well as its latest book, "Conflict Early Warning in the Horn: CEWARN's Journey".  
He also facilitated a discussion around pertinent issues including on measuring the efficacy of early warning systems; engagement with decision-makers; adaptability of conflict early warning to the increasing complexity of crises as well as strengthening response capacities of national and sub-national institutions. 
The roundtable drew together a mix of researchers and international relations students;peace and security practitioners as well as diplomats with an interest in peace nad security issues in Africa and the IGAD region.  
The two engagements were planned as part of CEWARN's dissemination and engagement plans around its latest book that contains lessons from the mechanism journey that are applicable to conflict prevention efforts in other regions.  
The mission had increased the visibility of IGAD's work in conflict prevention and more broadly on peace and security promotion. It has also expanded CEWARN's networks of engagement and enabled connections with potential strategic partners including various US academic institutions and peace advocacy organisations.