CEWARN launched its book on regional conflict early warning work in Djibouti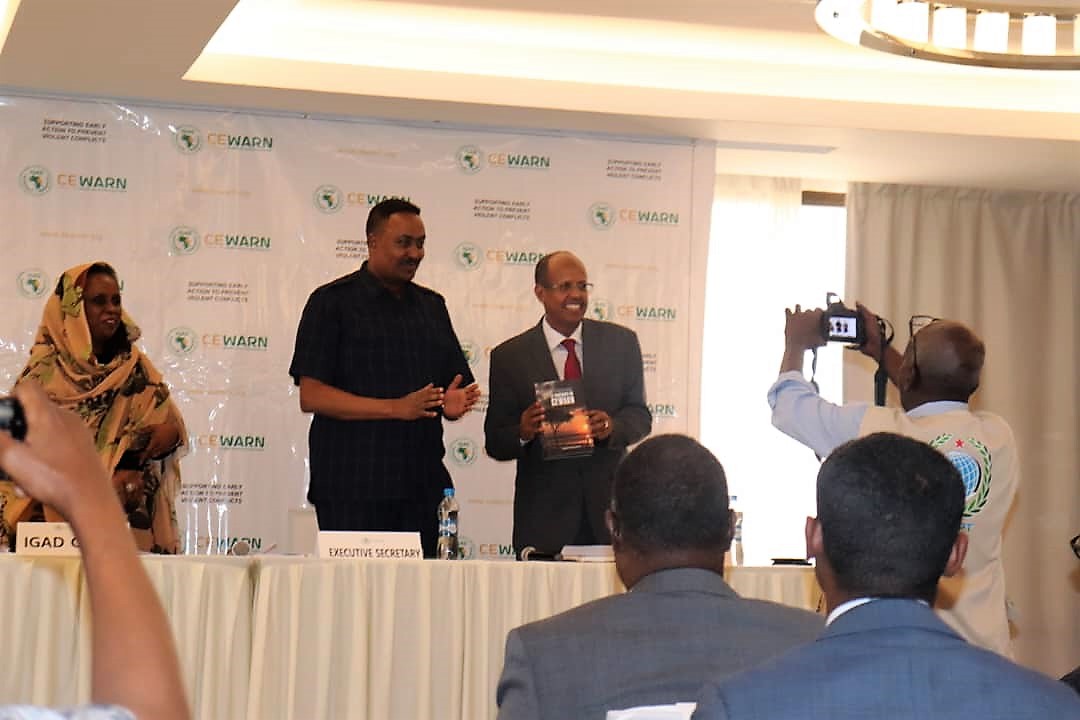 IGAD Executive Secretary, Dr Workneh Gebeyehu hosted a launch event of CEWARN latest book titled "Conflict Early Warning in the Horn: CEWARN's Journey" with the presence of the Minister of Foreign Affairs and International Cooperation of Djibouti, H.E Mahmoud Ali Youssouf on 16th March 2023 in Djibouti city, Republic of Djibouti.
The National Book Launch event gathered Permanent Representatives of IGAD Member States to Djibouti as well as senior representatives of Djibouti Government and international partners of IGAD based in Djibouti such as the European Union Delegation and UN development programme agencies.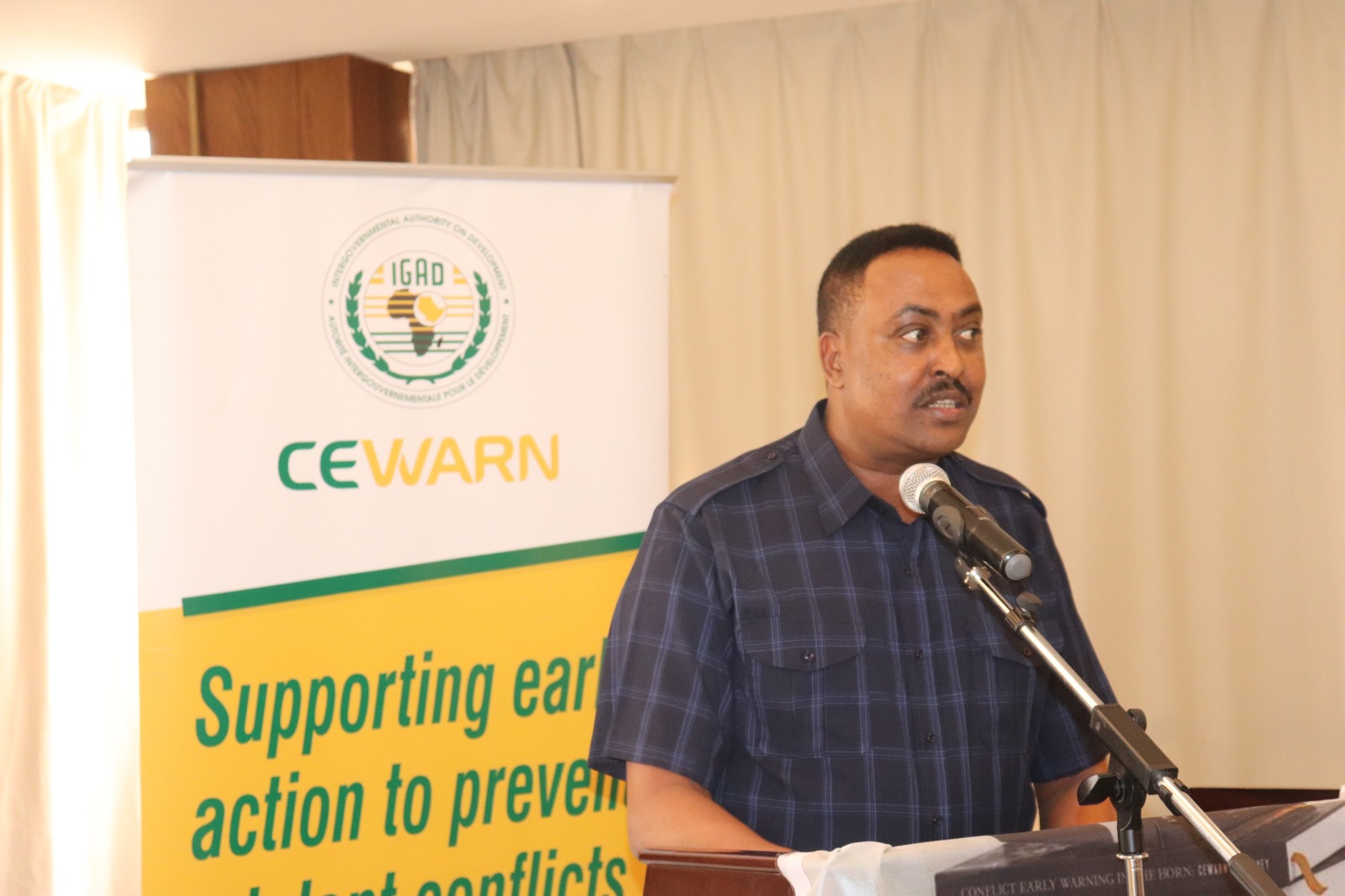 In his statement, the IGAD Executive Secretary highlighted that "we do not treat this book as a historical record to be consigned to the archives, but rather look at it as a map that charts where we have been and further points the direction to where we want to go".
The event took place from 11am to 2pm at the Sheraton Hotel and has started with an official opening session, followed by a reflection
session where CEWARN team presented on its conflict early warning work as well as key messages from the book and symbolic reading of a short excerpt of the section on "Managing cross-border conflicts in Djibouti" and has concluded with a lunch.
The release of the book was opportune as emphasis on conflict prevention as the most strategic response to the threat of violent conflicts and human security crises in the IGAD region and globally.
In Djibouti, CEWARN's national Conflict Early Waring and Response Unit (CEWERU) is coordinated through the Ministry of Foreign Affairs and International Cooperation. The national CEWERU's Steering Committee draws together all key governmental and non-governmental institutions working in peace and development in Djibouti. The CEWERU also has sub-national structures that extend from districts levels to locality levels.
The launch was organized with financial support from the European Union Trust Fund (EUTF) through the Austrian Development Agency (ADA) under the IPPSHAR Program.