CEWARN holds regional workshop to identify emerging threats to human security in IGAD region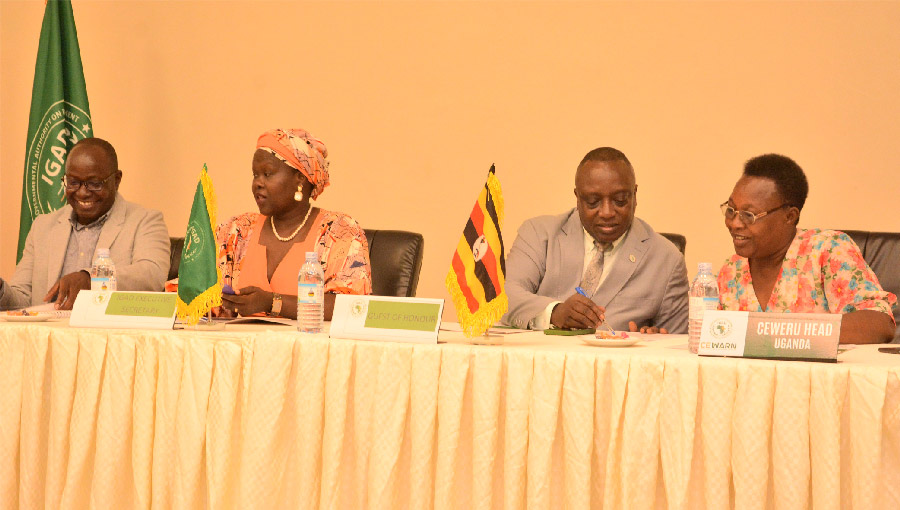 CEWARN convened a four-day regional conflict profiling and scenario building workshop in Entebbe Uganda from 17- 19 May 2023. The main aim of the workshop was to appraise current human security conditions across the IGAD region, identify trends and build scenarios with corresponding response recommendations.
Present at the workshop were representatives of national Conflict Early Warning and Response Units (CEWERUs) from the seven IGAD member states as well as CEWARN's national research institutes and regional human security experts.
The workshop's opening was officiated by the Head of Regional Peace and security at the Ministry of Foreign Affairs of the Republic of Uganda Amb. Julius Kivuna, IGAD Head of Mission to the Republic of Uganda Mrs. Lucy Daxbacher, CEWARN Director Mr. Camlus Omogo and Head of the national Conflict Early Warning and Response Unit in the Republic of Uganda Commissioner Florence Kirabira.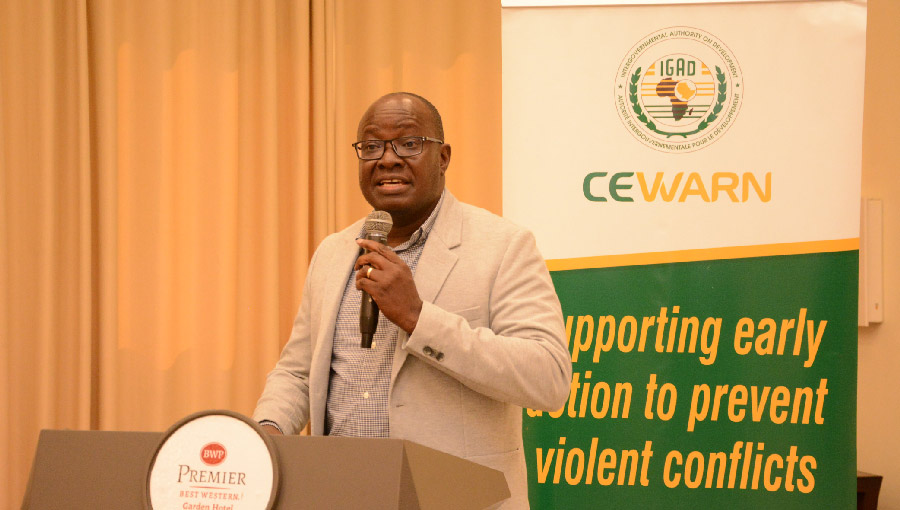 The workshop participants initially deliberated to identify key issues emerging along the five key sectors of human security namely, Economy, governance, security, social affairs and environment  in each member state. Subsequently, the participants identified common trends that pointed to emerging issues-to-watch as threats to human security in the IGAD region.
Priority regional emerging trends that were identified include political uncertainty faced by member states due to complex transitions; a myriad of economic and security challenges; humanitarian crises due to extreme weather events; as well as issues related to land and natural resources management.
Workshop participants also deliberated on how the effectiveness of available regional crisis response options can be enhanced.